AI Retail Strategy – Building A Successfully Retail Chain
The following screenshots illustrate an AI corporation's retail chain strategy.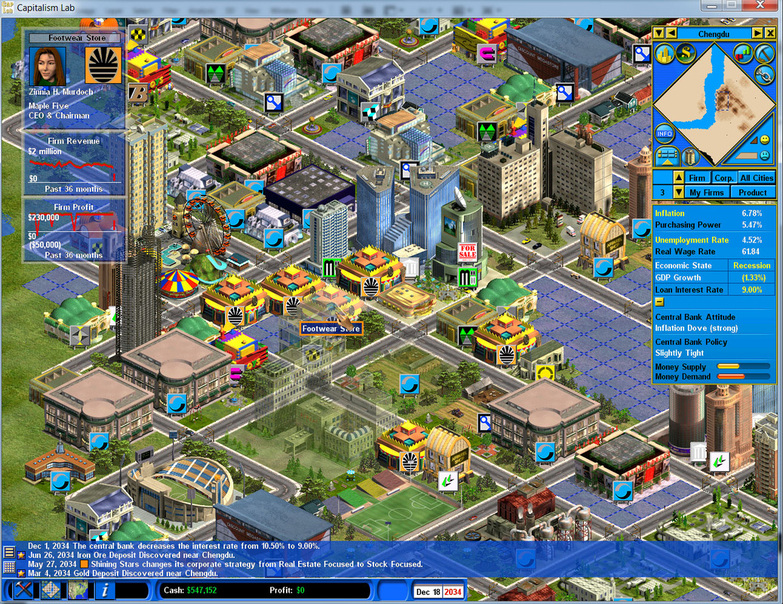 The AI opened a chain of Footwear Stores in each city.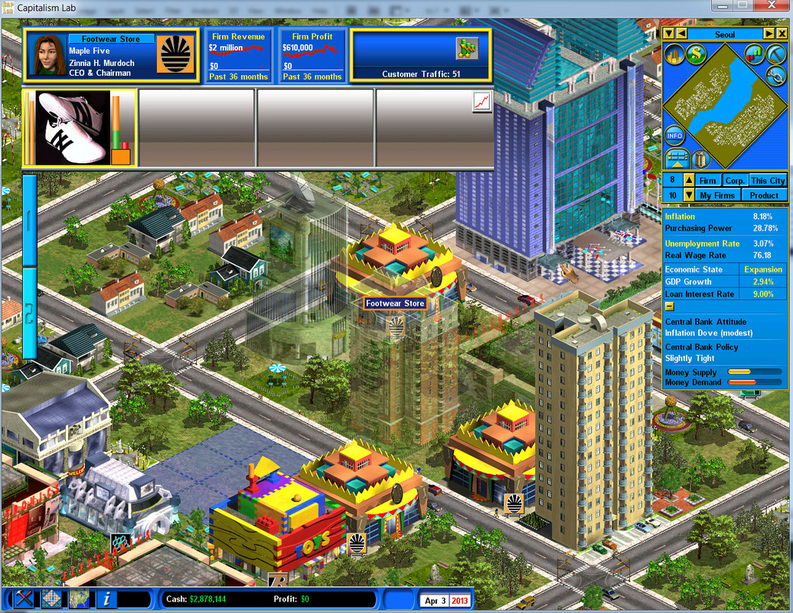 Using its extensive retail outlets, the AI is able to market its sport shoes effectively, maintaining a strong presence in the retail market.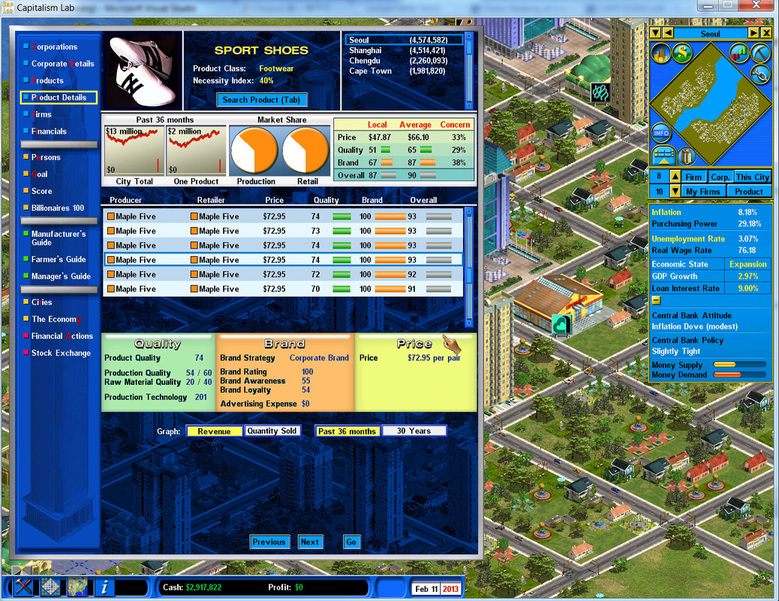 The AI operates a chain of 6 footwear stores in one of the cities, enjoying a market share of over 70%!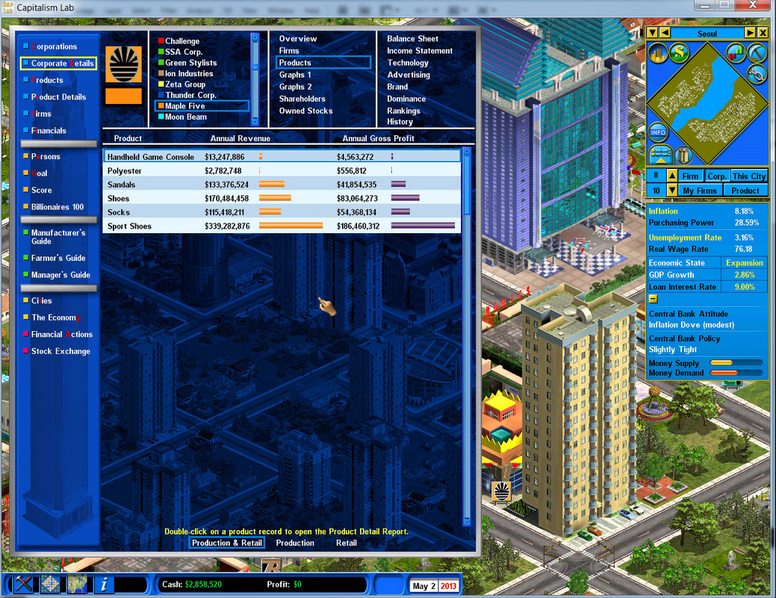 In this game, The AI corporation "Maple Five" is the King of Sport Shoes, raking in gross profit of over $186 million annually!