The Evolution of Shanghai from 1990 to 2042
Shanghai in 1990 – land plots can still be acquired at low costs.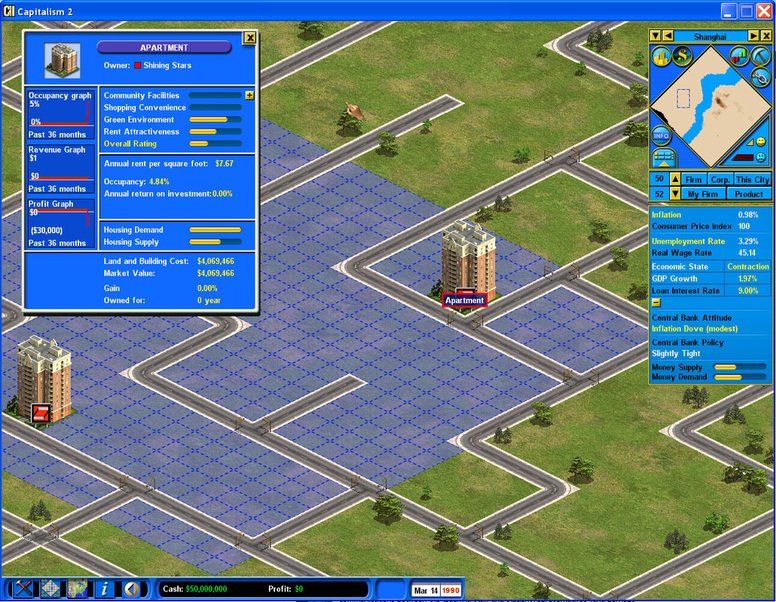 A residential area developed by the AI, has been flourishing, providing a green living environment with easy access to community facilities and retail shop. It is also quite close to the downtown. The real estate developer thus has made a return of over 5000% in about 50 years!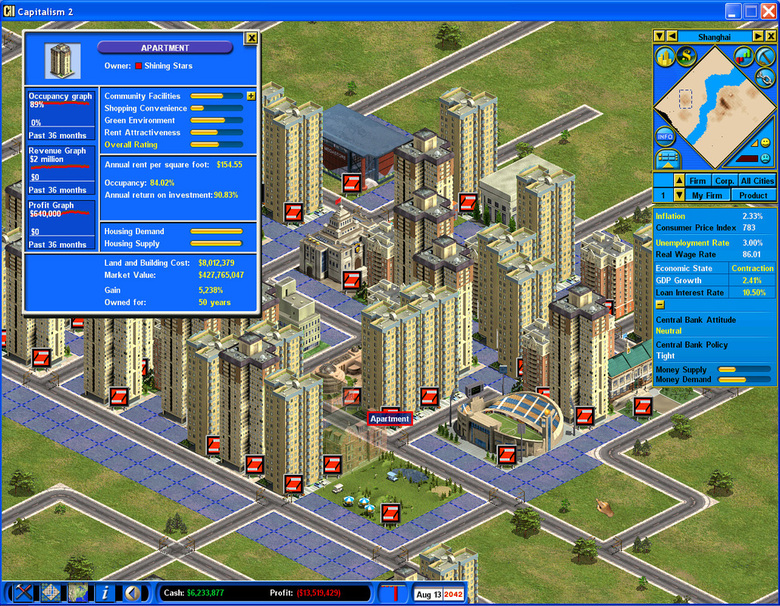 Shanghai in 2042 – the city enjoyed population growth, relatively low unemployment, and increases in quality of living in the past 52 years.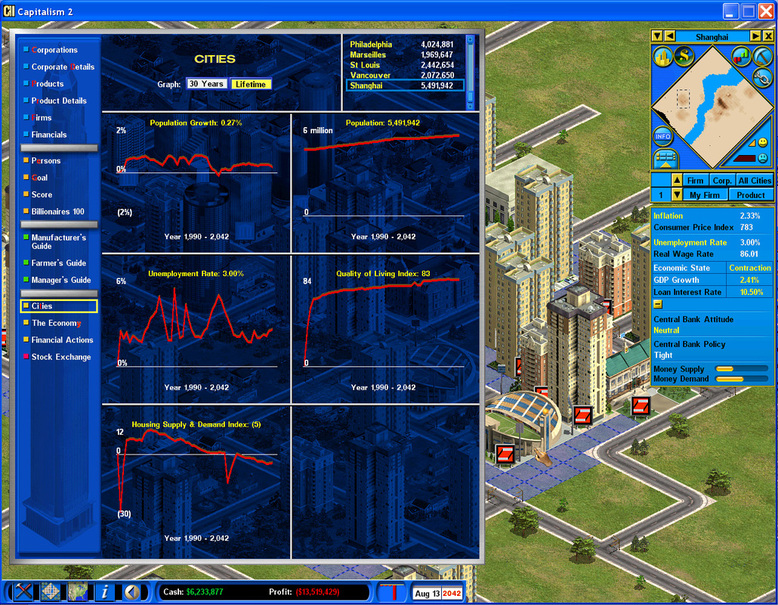 Shanghai in 2042 – note that the land values shown on the mini-map has gone up significantly.