Internet Companies
To build an Internet company, select Digital Age from the Build menu and then select Internet Company.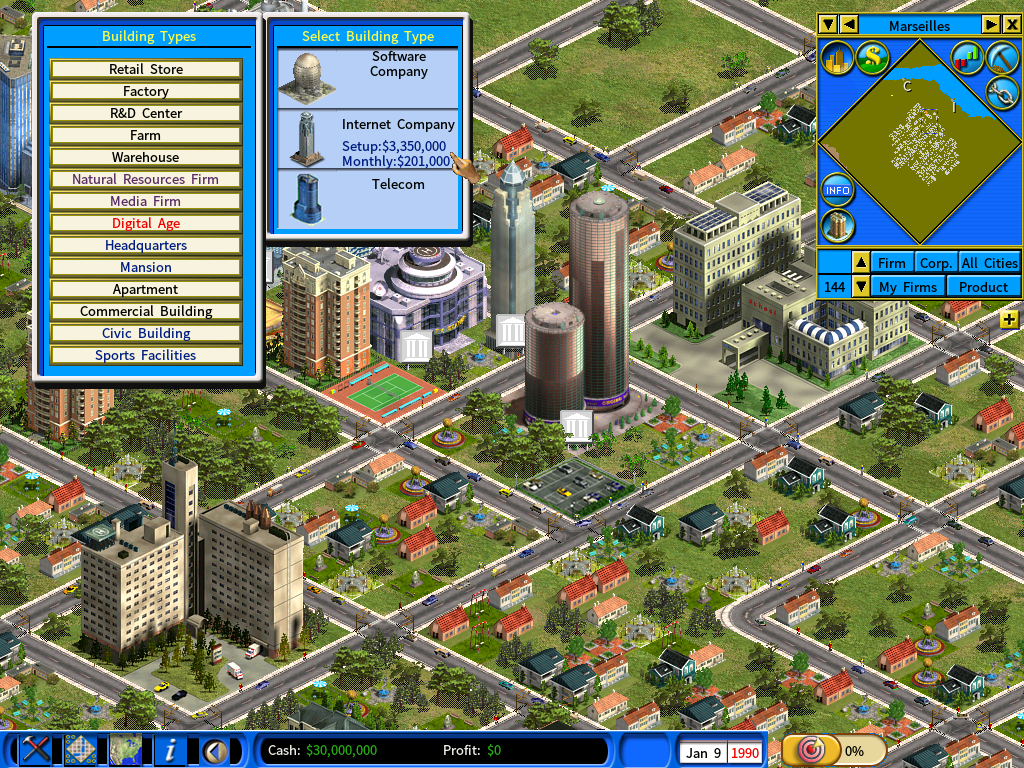 Now click the newly built Internet company and select a web business type.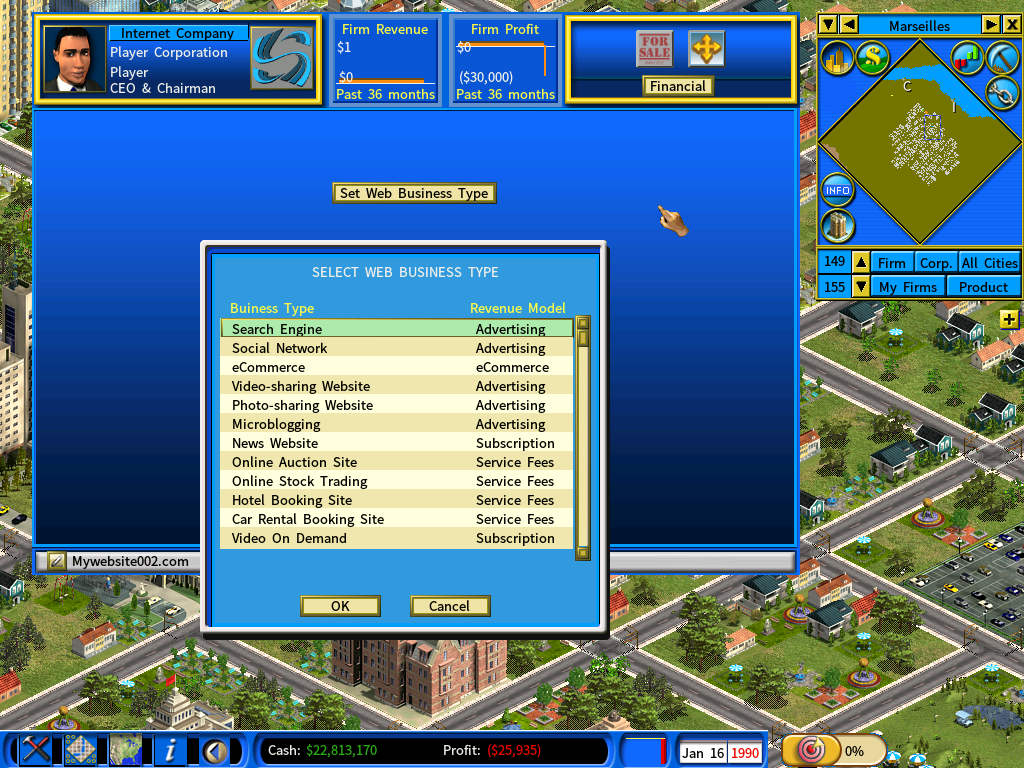 We have set up a Social Network company as shown below.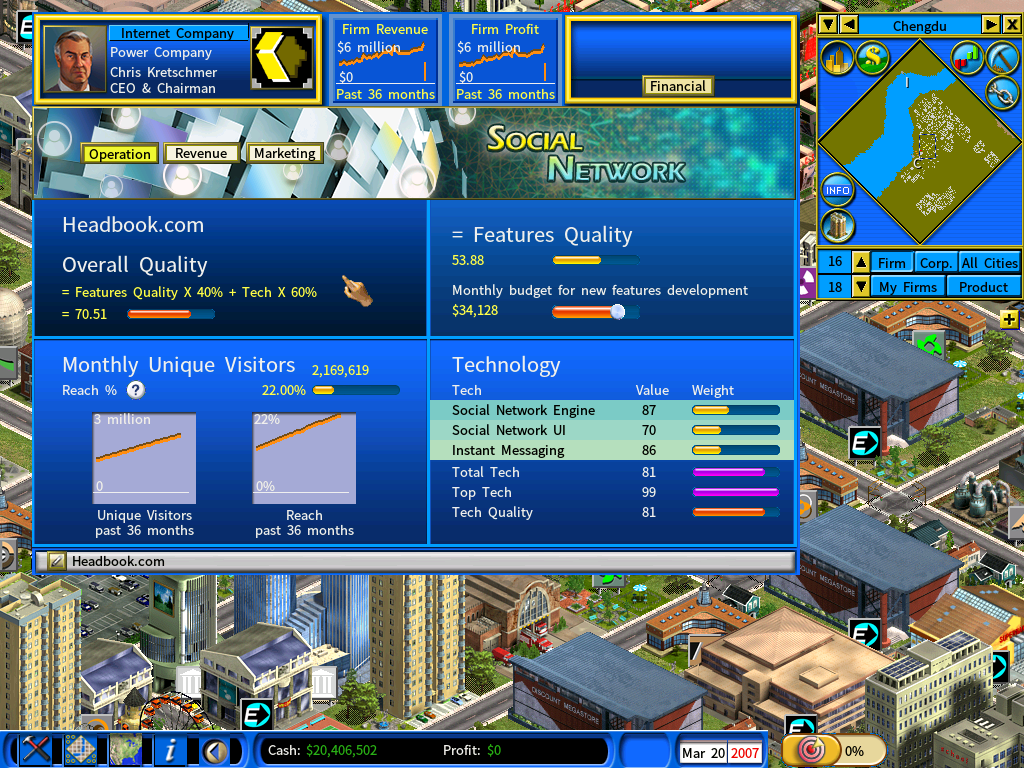 Key Attributes of Your Internet Company
On the Internet company interface, you will see the following information:
Your Web Site Name
Your web site name is set to Mywebsite<number>.com by default.
You may rename it by clicking the Rename icon at the bottom of the Internet company interface.
Overall Quality
The Overall Quality of your web site indicates its overall competitiveness. A higher value increases its monthly unique visitors and market share faster.
The Overall Rating is determined by the Features Quality and the Technology level of your web site. Please see below about how to increase their values.
Features Quality 
To improve the Features Quality of your web site, you can increase the monthly budget for new features development by using the slider.
 
If the web site's business model is to offer premium content for a subscription fee, Features Quality is replaced by Content Quality, and
monthly budget for new features development is replaced by monthly budget for new content development.
Technology 
Your web site's overall Technology level depends on a specific list of technologies. (For example, see the list of Technologies for a Social Network in the above screenshot.)
To improve a technology, you can set up a R&D center and set up Tech R&D units to do so.
---
Revenue Information
Different types of Internet companies have different revenue models. You can view the company's revenue information on the Revenue page.
For more information about different revenue models, please click the following button.
Types of Internet Companies
---
Marketing
An effective method for boosting up the current web site's visitor traffic is to advertise the current web site on another media firm.
To do so, click the Marketing button to switch to the marketing page.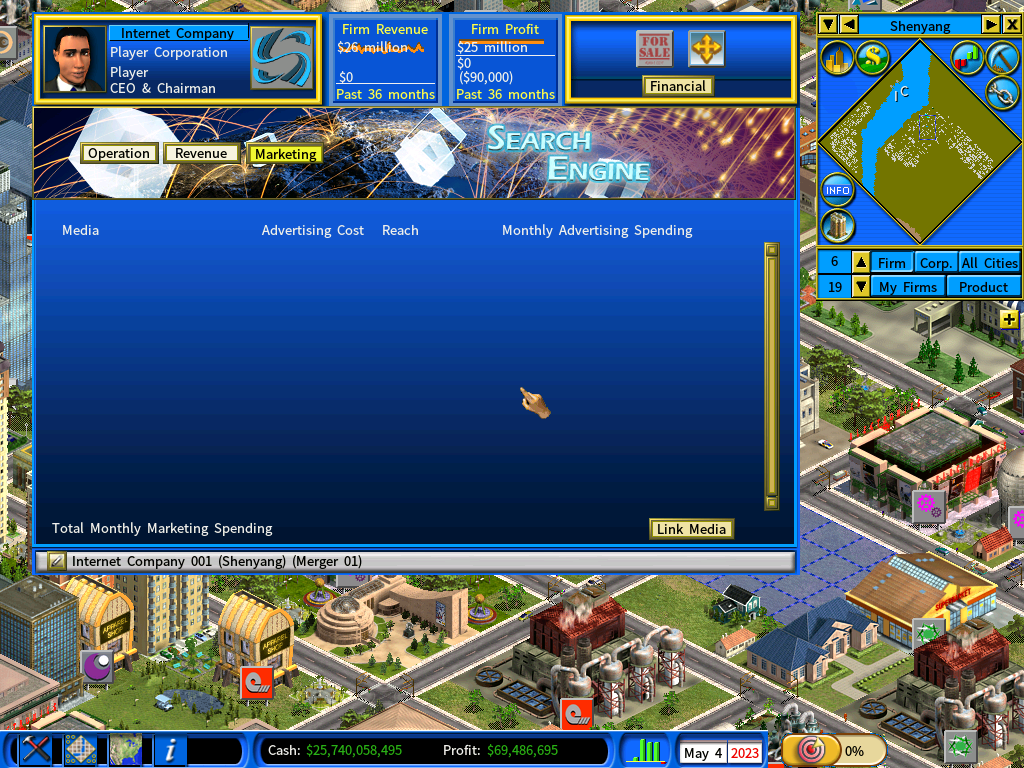 Click the Link Media button to select a media to advertise. You may advertise in traditional media like TV network, or in another Internet company whose business model is advertising.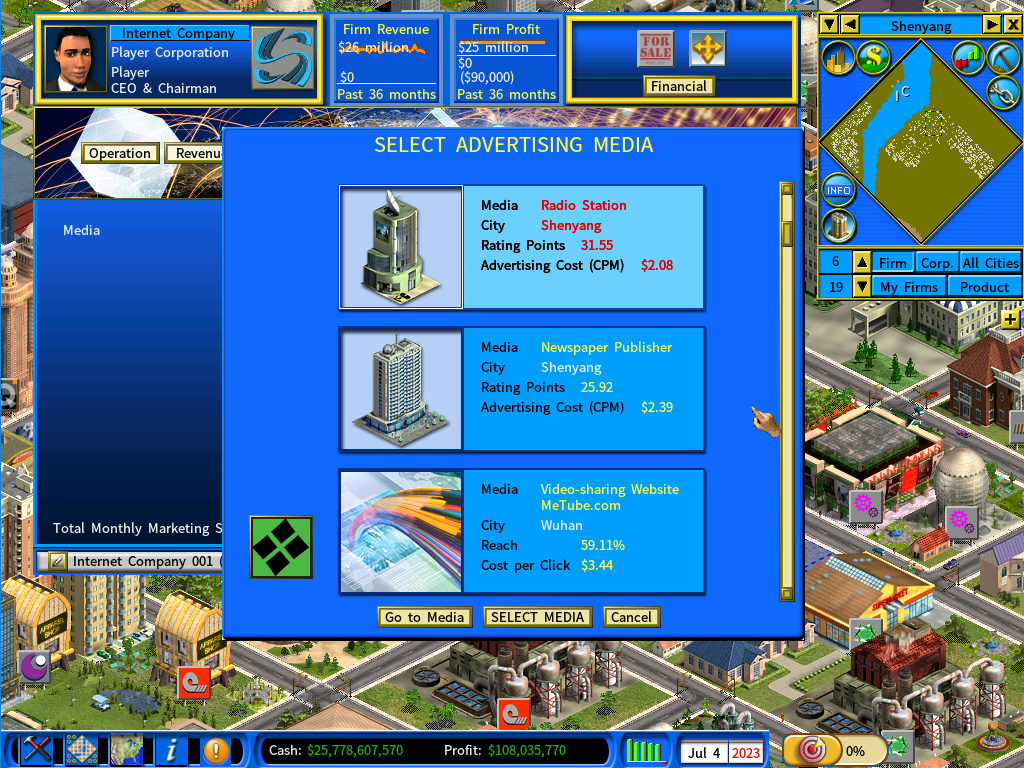 It is always preferable to advertise in your own media firms, if you do have any asides from the current Internet company. This will save you advertising costs, the advertising expenses incurred here will become advertising revenue of the other media firms you own.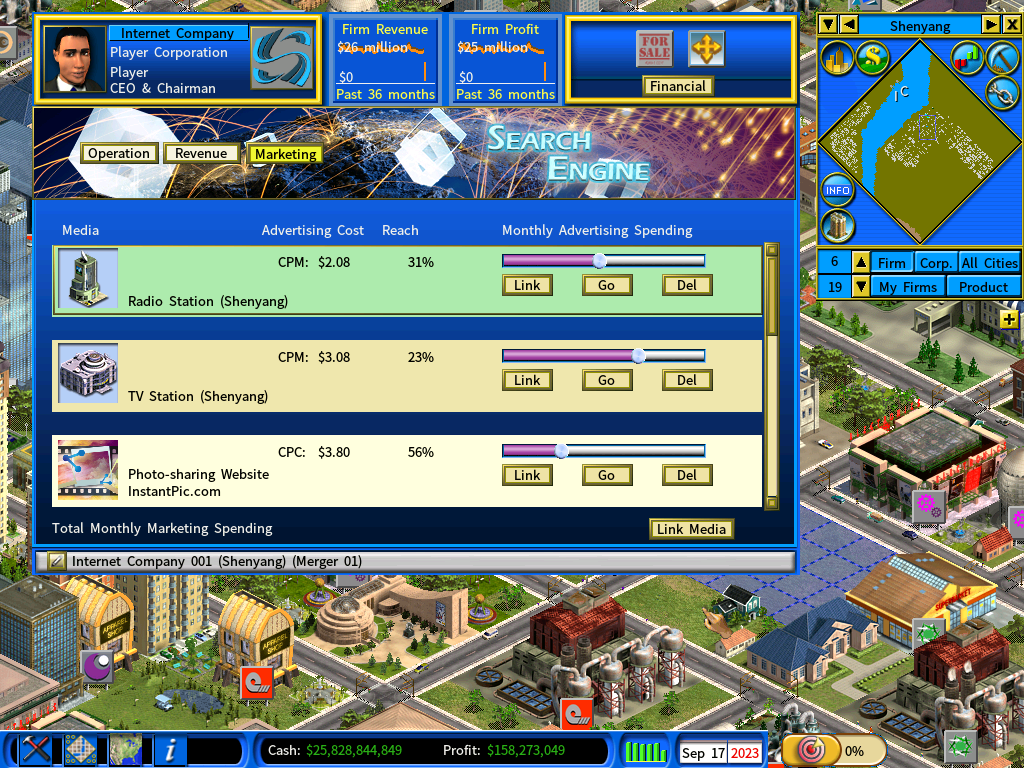 Using the above interface, you can set the advertising budget for each media in the list.