World's #1 Business Strategy Game – Capitalism Lab
The Capitalism series is widely regarded as the best business strategy game series ever created. It has not only won recognition and awards from top gaming media such as IGN and PC Gamer, but also from world-leading media including CNN and Discovery Channel.

"In terms of scope and comprehensiveness, it has no equal in the world of business simulations."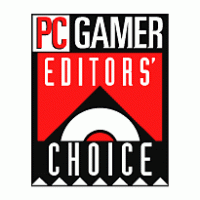 Review score: 80/100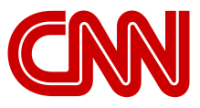 "Some guys have all the luck. They have the billion dollar market cap, the brand, and the empire, while the rest of us spend our lives toiling away in cubicles with no chance to ever run the show. That is until now. Even the desk jockey can claw his way to the top in Capitalism, the game."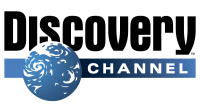 "Why shell out $30K a year in tuition when…anyone can get an MBA in a box."
Capitalism Lab – the latest version in the Capitalism business strategy game series
Capitalism Lab lets you build the empire of your dreams!
You become a business tycoon and face real-world challenges as you build a business empire! It's a comprehensive business simulation that gives you the power to win the competition in the free market, with complex business strategies that might make you billions! Choose from over 80 product types to manufacture and market, as you hire and fire upper management positions! It's time to try your hand in the corporate world with Capitalism Lab!
Key Features:
Make critical business decisions in all areas including retail, manufacturing, marketing, research, agriculture, mining, real estate development and more.
Choose from over 80 product types to manufacture and market, including apparel, automobile, beverage, food, computers, consumer electronics, smart phones, footwear, toys, watches and many more!
Hire and fire upper management positions such as Chief Operating Officer, Chief Marketing Officer, and Chief Technical Officer.
Develop your own technology or acquire it from another company.
Expand your corporation into a true conglomerate; get ink on your fingers and take to the airwaves with your newspaper publishers, TV, and radio stations.
A realistic stock market that allows you to trade stock for quick profits or make long-term investments for ultimate rewards. On a corporate level, you may take the path of merger and acquisition to expand your business empire rapidly.
Highly realistic economic simulation – High GDP growth and a low unemployment rate will reinforce optimism and investors' risk appetite will increase, leading to price rallies in the stock and property market, which will in turn fuel inflation.
The real estate play – Buy land plots and build apartments on them. Then boost their rents and market values by building a cluster of community facilities and retail shops in the area to improve the quality of living.
Learn More >>
More Quotes from the Press about this Award-winning Business Strategy Game


"Once competition picks up against the aggressive AI, Capitalism II shows its colors as a great strategy game."
Review score: 85/100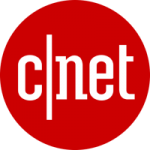 "If you're catching flack about the amount of time you spend playing computer games, take comfort from this fact: Harvard students are doing exactly the same thing… Capitalism has made the leap from playground to classroom."


"This is for serious gamers looking for hours of fun, or business-minded individuals with Fortune 500 dreams… The best business simulation yet published with hundreds of hours of gameplay for the corporate enthusiast."


"It is the cheapest way to learn that you don't need an MBA."


"Capitalism isn't just for those who aspire to be the next Michael Dell or Sam Walton. It can be a fun and useful exercise for anyone who wants to test their entrepreneurial mettle without, for once, taking any risk."
Learn More >>
Harvard University and Stanford University Used Capitalism in Teaching
See what the best minds from the world's top business schools have said about this Incredibly Realistic Business Strategy Game:
"Capitalism is a world class, hands-on learning experience which I've used at Stanford School of Engineering and Harvard Business School. Gamers not only learn the subtleties of growing an entrepreneurial business but also learn about leadership and team building necessary in any business situation."
"Capitalism is very realistic and will allow the dynamics to change depending on whether you're selling a cola product, which is sort of a low tech-branded consumer good, or whether your selling consumer electronics or a PC."
Professor Thomas Kosnik
Consulting Professor, Stanford School of Engineering, and Lecturer, Harvard Business School
"This game does an excellent job of modeling many of the key aspects of modern business. In particular it's gratifying to me to see that the game rewards thinking about sources of long-term competitive advantage, be it from brand recognition, low production costs gained from learning-by-doing (a nice touch!), a monopoly on high quality inputs, or a big technological lead."
Professor Drew Fudenberg
Harvard University
The Perfect Business Game with a Money-Back Guarantee
Capitalism Lab is the perfect business strategy game for PC. If you like business strategy games, there is a good chance that you will enjoy it.
If you purchase the game and for whatever reason you want a refund, you may email us at info@enlight.com within 48 hours of your purchase to request a refund. We will provide you with a full refund, no questions asked.
So it is really risk free to give it a try!
Buy Capitalism Lab