Technology Research
In the Digital Age DLC, the successes of your software products and your Internet companies greatly depend on the underlying technologies. Hence it is imperative that you invest heavily into technology research to stay ahead of the competition.
---
How to Research Technologies in R&D Centers
Firstly, add a "Tech R&D" unit in a R&D center, as shown below.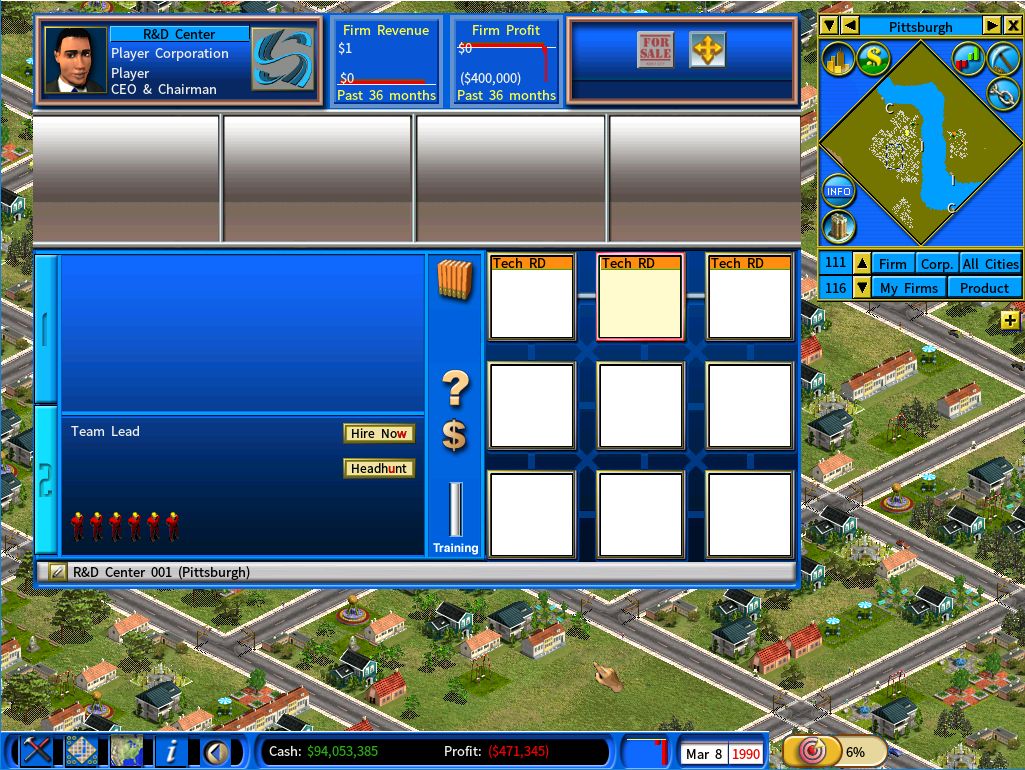 Once the Tech R&D Units have been added, hire researchers of the right skills using the new talent system.
For more information about the new talent system, click the below button:
Talent System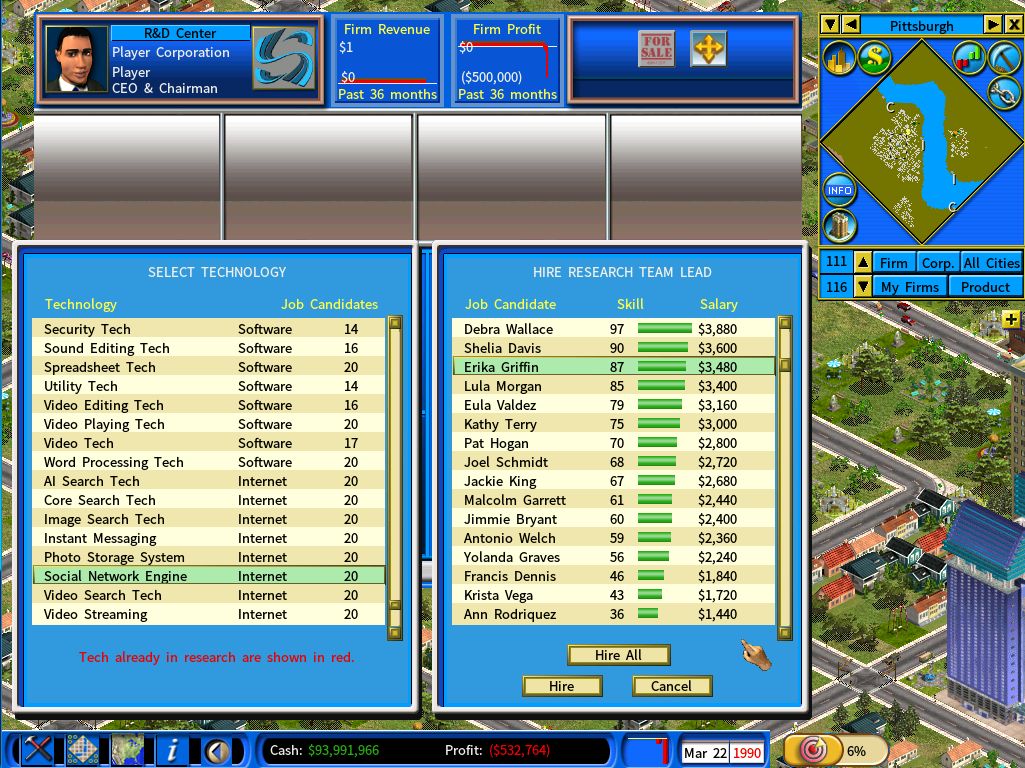 Click the [Start R&D] button and select a duration for the new research project.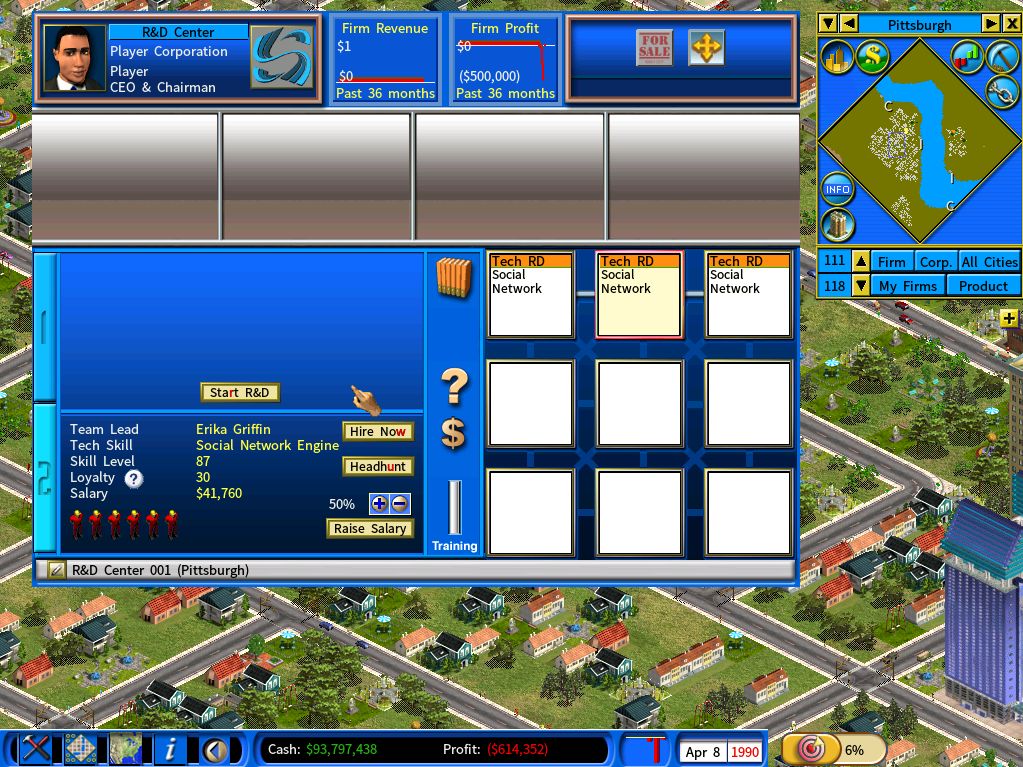 The R&D project will commence.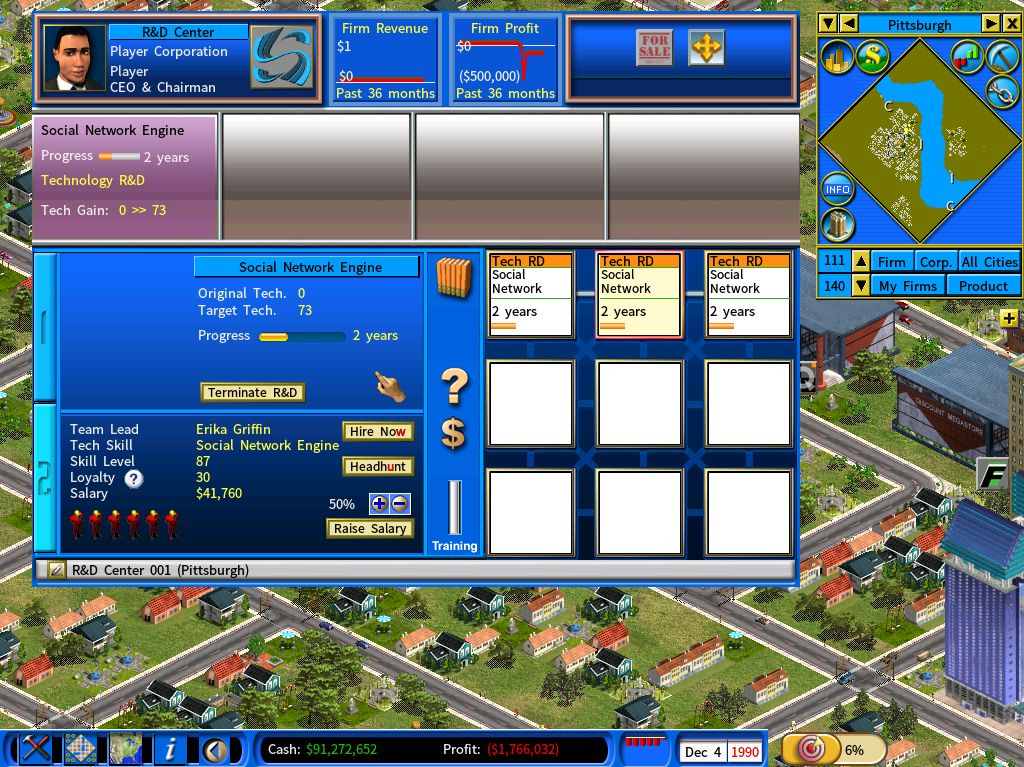 Once the research project is completed, depending on the type of technology that was researched, you may apply the resulting technology to a software company or an Internet company.
For more details, click the following buttons:
Software Company
Internet Company
---
Modding
To view the details about how to customize the technologies using the MOD kit, click the below button:
How to Mod Technologies