Acquiring a Private Company Outright
AI controlled tech companies that are private and independent may be open to acquisition offers.
If you are interested in making an acquisition offer to one of them, you may click the [Acquire Company] button on the Corporate Details report, as shown below.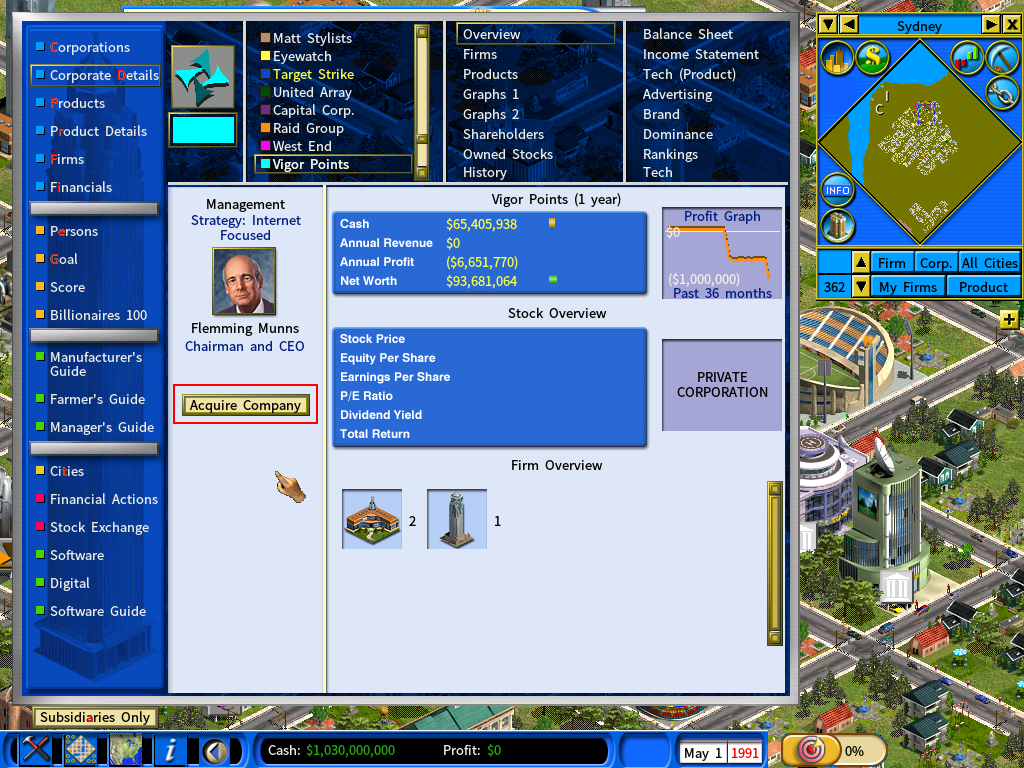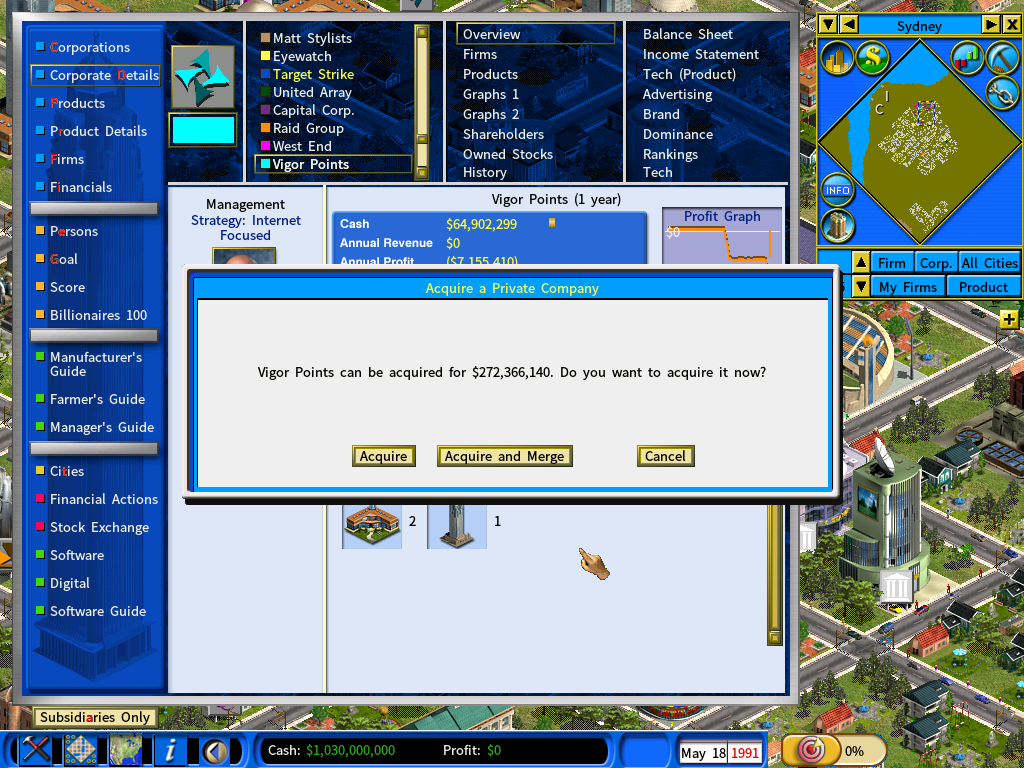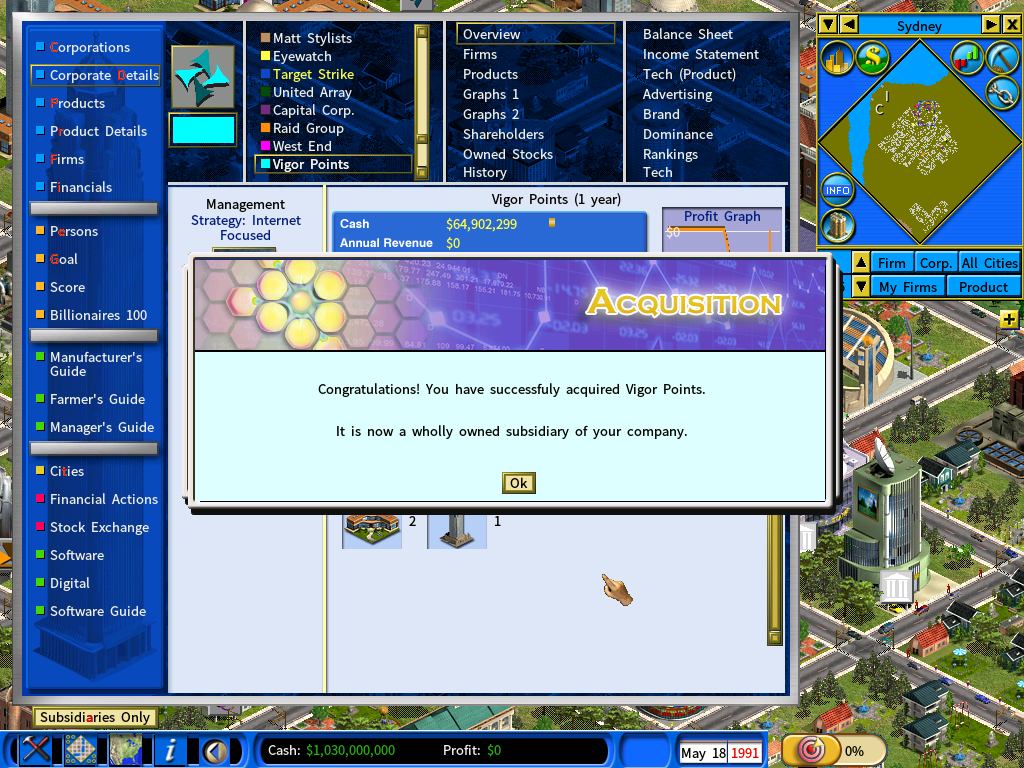 Using Your Subsidiary Company to Acquire a Private Company
If you have Subsidiary DLC enabled in your game, you will be able to use your subsidiary company to acquire a private company. After clicking the [Acquire] button, you can choose the company that will make the acquisition, as shown in the following screenshot.