New Features of Capitalism Lab
Click the below links to see the details of the new features: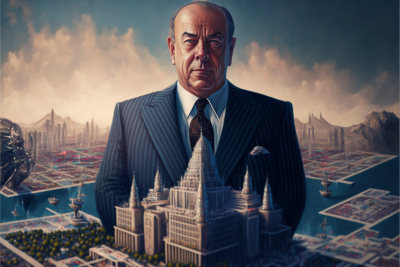 New Display Modes – Support high-res screen modes.
Land Plots – Buy land plots at low prices and sell them when the property market is having a bubble to make a huge profit!
Enhanced Real Estate Simulation – Apartments and commercial buildings are simulated in greater details. People are willing to pay higher rents for apartments with good access to community and sports facilities, a green environment and good shopping convenience.
Community and Sports Facilities – Build city halls, schools, museums, hospitals, and stadiums to support the development of a residential area, thus increasing its property values and its rental incomes.
Improved City Dynamics – A city's population growth is affected by quality of life, unemployment rate, and housing supply. You can make a positive impact to a city by setting up new businesses and creating new jobs.
Macroeconomic Simulation – High GDP growth and a low unemployment rate will reinforce optimism and investors' risk appetite will increase, leading to price rallies in the stock and property market, which will in turn fuel inflation.
The Central Bank – Bubbles in the stock market and property market may develop if the central bank maintains a loose monetary policy with ample money supply and a low interest rate.
Inflation – Inflation affects virtually everything that has a monetary value, including product prices, land costs, building costs, salary costs, firm operating costs and etc.  This represents a whole new set of challenges to running a business!
Product Class Expertise – Hire persons who possess expertise in certain product classes to boost your corporation's competitiveness. For example, a person who is an expert in computer products will increase the manufacturing and R&D effectiveness in that area significantly.
Technology Disruption – It simulates the effect that existing technology constantly gives way to new technology and become less valuable.
Intangible Asset: Technology – A new asset type in a balance sheet which gives a tech company a fair market value and allows it to raise funds for continued R&D efforts via issuing new issues.
Tech-focused AI Companies – A new type of AI companies focused on technology development. They will only set up and operate R&D centers. The founders and CEOs typically possess product class expertise.
Analysis Mode For Factories – The Analysis Mode is an alternative to the standard 3×3 layout mode for factories. It allows you to manage your factories in a much more streamlined way, spending less time on micromanagement and yielding better results.