Random Product Reinvention
When you enable this option, the game system will randomly lock a specific percentage of product classes in the new game and require the player to "reinvent" them in R&D centers.
For those of you who enjoy the gameplay of researching and inventing products, you may now use this option to create a fictional setting where all the products will require reinvention, increasing the challenge by a few notches!
Randomly Disable Product Classes
When playing a game that uses a user-created MOD, you may find the level of competition to be too low due to the large variety of products in the MOD.
In such cases, we recommend you to use this new option for excluding a certain percentage of product classes from the game. It will make the competition more intense, thus improving gameplay.
How to Enable Them In a Game
First select the "Products" page on the new game setup menu.
Random Product Reinvention:
Enable the option Random Product Reinvention
Set the percentage of product classes that require reinvention in the new game using the [+][-] buttons.
Randomly Disable Product Classes:
Enable the option Randomly Disable Product Classes
Set the percentage of product classes to be disabled in the new game using the [+][-] buttons.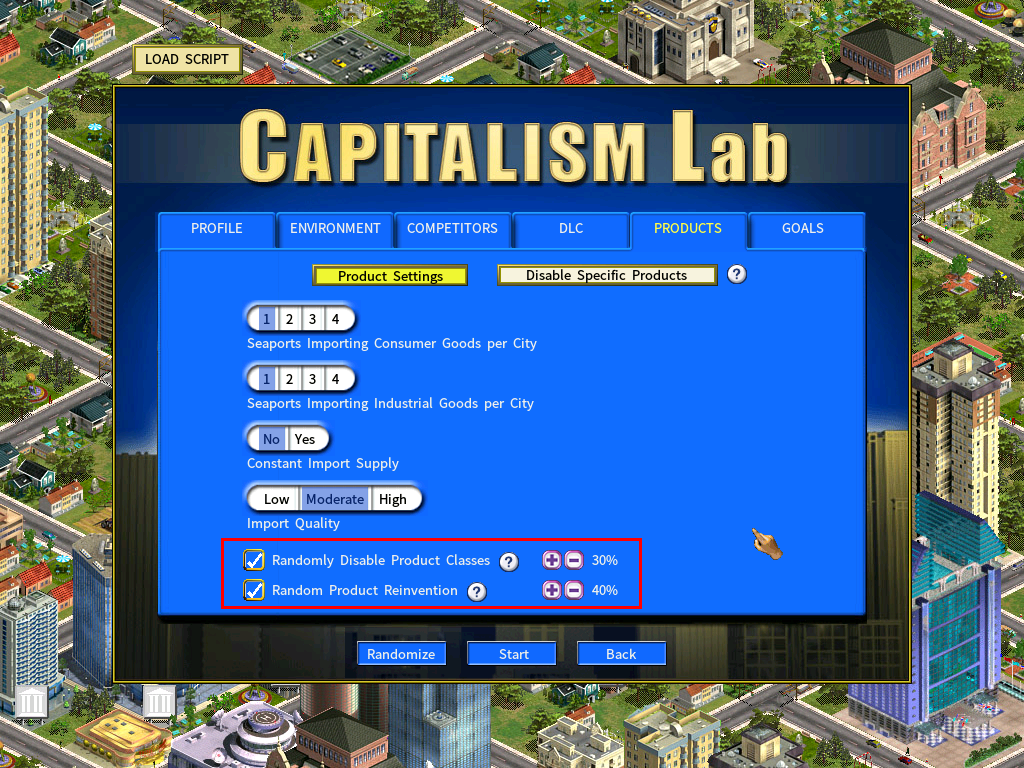 When the new game has started, access the Manufacturing Guide and you will see that those product types requiring reinvention are displayed in red ink and the "Tech Invented" status is No.
You will also see a new checkbox next to the Product Class list, as shown in the following screenshot.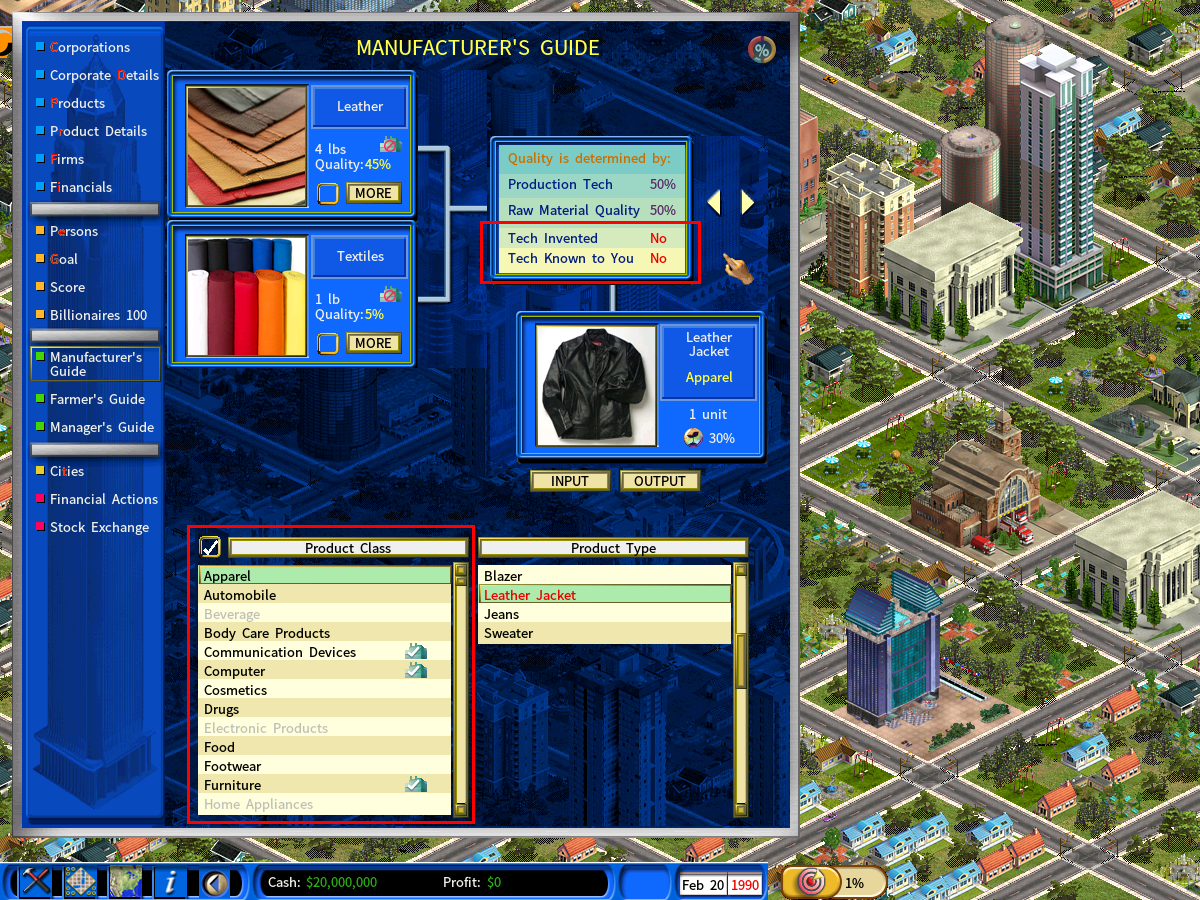 The status of the check box determines whether disabled product classes should be shown on this list.
You may click the checkbox to toggle it and have the list only showing active product classes, as shown below.