Become an entrepreneurial mayor with the City Economic Simulation DLC! Put your urban planning skills to work as you build new cities from scratch, form your own political party and shape public policy, while simultaneously growing your business empire!
---
DLC Bundle Deals
Buy Capitalism Lab (list price: $19.99) and City Economic Simulation (CES) DLC ($9.99) for $24.99 only:
Buy Capitalism Lab (list price: $19.99) + Subsidiary DLC ($9.99) + City Economic Simulation DLC ($9.99) for $29.99 only:
Buy Capitalism Lab (list price: $19.99) + Subsidiary DLC ($9.99) + City Economic Simulation DLC ($9.99) + Digital Age DLC ($12.99) for $39.99 only:
---
New Features
Click the below links to see the details of the new features:
New Gameplay Mechanism
New Scenarios
Government Mode
Build a New City

Landmarks
Political Parties
Political Influence
Ultra-realistic City Economic Simulation

Survival Mode
Nation Report
Forced Firm Relocation
Influence Score

DLC Menu for City Economic Simulation (how to activate the DLC)
DLC New Game Settings
City Goals

University Research and Effects of Education
General Store
Pollution and New Minimap Modes
---
---
Taking Economic Simulation to a New Level
The City Economic Simulation DLC features the most realistic simulation of macroeconomics ever implemented in a game, enabling your business decisions to impact the city economy in a meaningful way.
Starting with the simulation of the GDP (Gross Domestic Product), it uses highly sophisticated simulation models to simulate the following components of the GDP.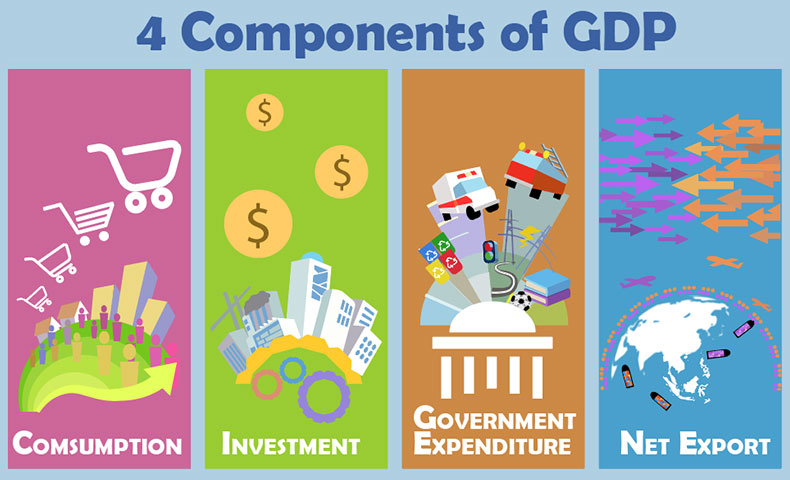 1st GDP component: Consumption is the total value of goods and services that are bought by the population simulated in the game.
2nd GDP component: Investment is the total investment made by the player and AI corporations in setting up new businesses.
3rd GDP component: Government Expenditure is the total expenditure of the city government, which can be run by a player controlled mayor.
4th GDP component: Net Exports equal to exports minus imports. Imports occur when companies in the game purchase products from suppliers in a different city. Exports occur when companies sell products to business clients in another city.
Together, they contribute to the GDP growth and make a huge impact on the economy, leading to booms and busts in the economic cycle, affecting inflation, employment rates, wage rates, and interest rates.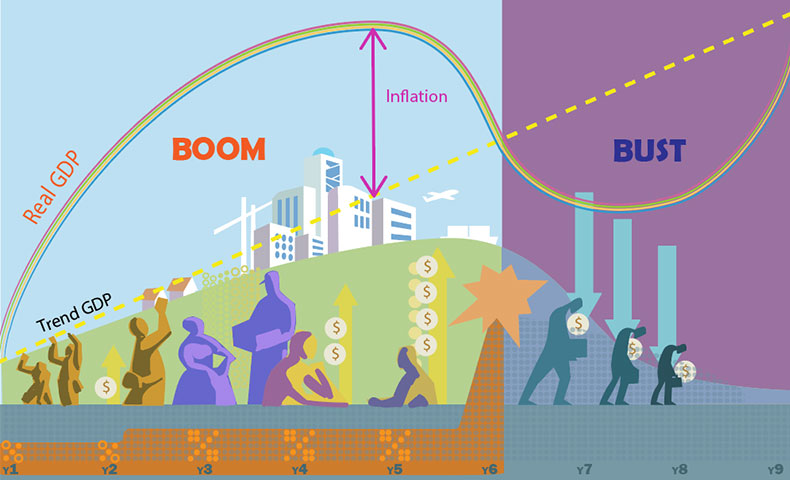 For example, when your company embarks on a large-scale business expansion in a city, it increases the Investment component of GDP, which in turn contributes to the GDP growth and kicks the economy into the high gear. The newly established companies create jobs for the city, lowering the unemployment rate. Subsequently the tightening labor market will force companies to raise salaries of their employees.
Further along in this chain of effects, a higher wage rate leads to increased consumer spending, setting the stage for inflation to rise. When rising inflation is unchecked and eventually runs rampant, the central bank will have no choice but to put a break on it by hiking the interest rate aggressively, which will inevitably drag the economy into recession.
---
User Testimonial
What really makes me feel connected to Capitalism Lab, is the CIty Economic Simulation DLC. Before this, a corporation is more like a cloth on my avatar, I can feel it, but it's not my own skin. It feels like wearing a glove to touch the world. However, with a town that can actually be called my own, I felt I become part of the city I created from absolutely nothing. I educated my minions, I gave them securities, entertainments and sports; I even fed them and give them all the possible goods I can produce, and I wouldn't want them to suffer, even though every penny I earned are coming from them. And I would seriously feel depressed if they choose to emigrant, I would call for them to come back. That's very different from the nameless and always docile. perfectly efficient workers in my factories or stores. I don't feel connected to these labors, but I do feel for my citizens in my own city, where I am not just the mayor (technically, the party leader of the mayor's party), but part of the family of my people.
Rating: 10 out of 10
User: Eleaza