Software Products
In the Digital Age DLC, there are a total of 20 types of software products, which are grouped under the following 7 product classes.
Operating System
Office Software
Computer Security
Graphic Design Software
Video Software
Utility Software
Audio Software
You can view the details of each type of software products from the Software Guide, which is accessible from the Information Center.
Each software product requires a set list of technologies. For example, computer OS requires the following technologies:
Computer OS Core
Computer OS Display
Computer OS Input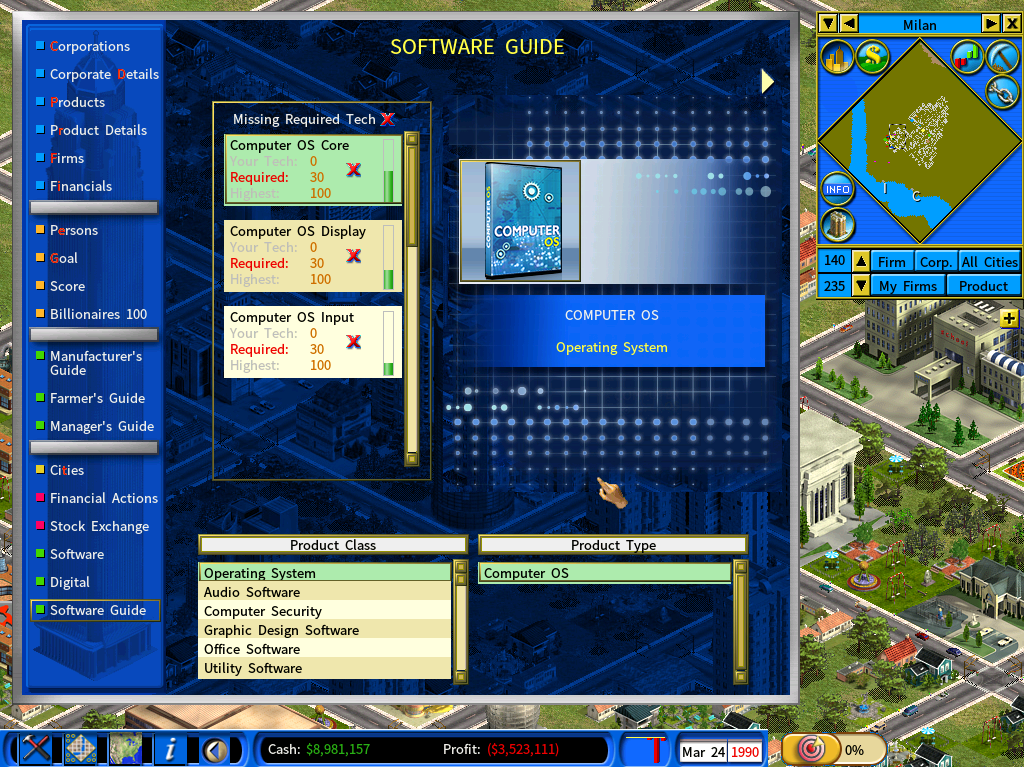 Required Technology Level 
As you can see in the above screenshot, for each pre-requisite technology, there is a required technology level. In order to unlock the software product type, all the pre-requisite technologies must reach the required technology levels.
Tech Importance Weight 
Each technology contributes differently to the software product's overall tech level.
For instance, the Computer OS Core tech affects the software product's overall tech level more than the Computer OS Input tech.
The importance of each tech is indicated by the green vertical bar. To see exactly how important each tech is, hover your mouse over the green bar and you will see a popup box showing the exact weight value, as shown in the below screenshot.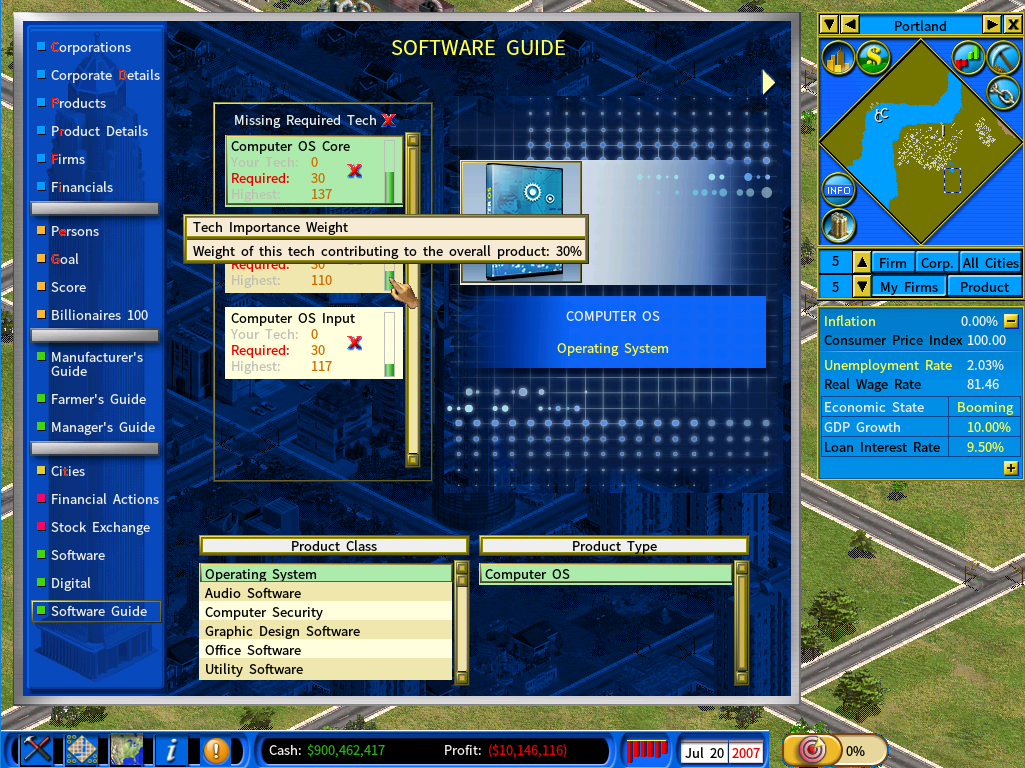 The following screenshots show the various software product classes in the game and the software types within each class.