Setting Up New Media Firms
You can now set up new media firms (TV stations, radio stations and newspaper publishers) by accessing the Build menu.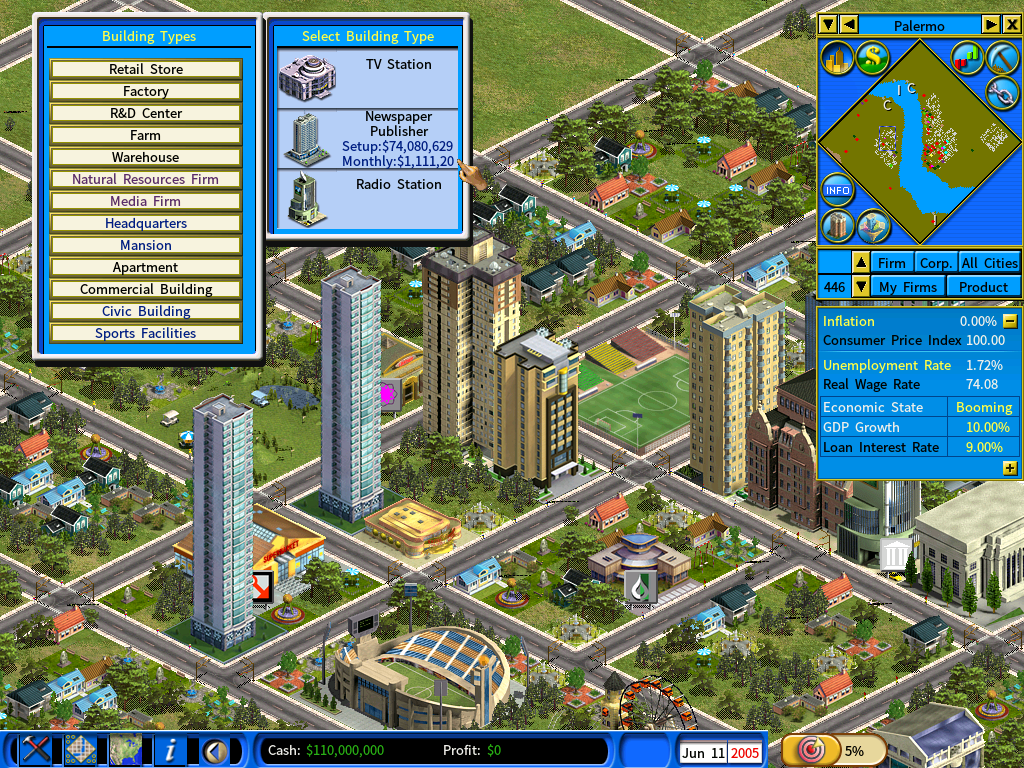 On the media firm interface, you may set the budget for new content development and advertising pricing of your media firm.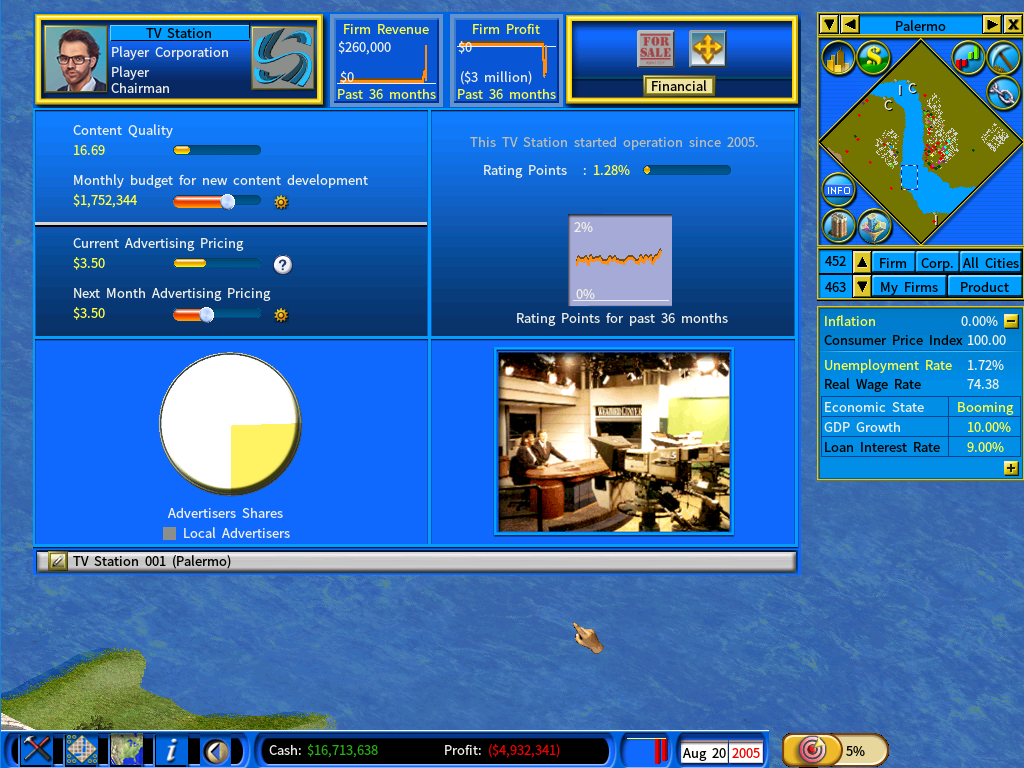 Also, AI corporations may acquire media firms. (In original Capitalism 2, AI corporations will not acquire media firms.) And the media firms are now more challenging to run and their profitability is more reasonable.