New Products
Here is a complete list of products, semi products and raw materials in Capitalism Lab:
The ones in red are new ones.
Product class / Product Type 
APPAREL Blazer
APPAREL Leather Jacket
APPAREL Jeans
APPAREL Sweater
AUTOMOBILE Car
AUTOMOBILE Motorcycle
BEVERAGE Bottled Milk
BEVERAGE Cola
BEVERAGE Grape Juice
BEVERAGE Wine
BODYCARE Bath Lotion
BODYCARE Shampoo
BODYCARE Soap
BODYCARE Toothpaste
COMMUNICATION DEVICES Camera Phone
COMMUNICATION DEVICES HUD Glasses
COMMUNICATION DEVICES Mobile Phone
COMMUNICATION DEVICES Smart Phone

COMPUTER        Desktop Computer
COMPUTER        Notebook Computer
COMPUTER        Printer
COMPUTER        Tablet Computer

COSMETIC Eye Shadow
COSMETIC Hair Color
COSMETIC Lipstick
COSMETIC Perfume
DRUGS Cold Pills
DRUGS Cough Syrup
DRUGS Headache Pills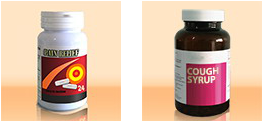 ELECTRONICS Camcorder
ELECTRONICS Hi-fi System
ELECTRONICS Portable Media Player
ELECTRONICS Television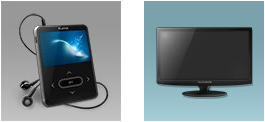 FOOD Bread
FOOD Cakes
FOOD Canned Corn
FOOD Canned Soup
FOOD Corn Flakes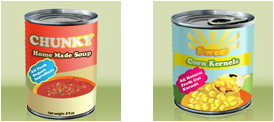 FOOTWEAR Sport Shoes
FOOTWEAR Sandals
FOOTWEAR Shoes
FOOTWEAR Socks
FURNITURE Bed
FURNITURE Chair
FURNITURE Sofa
HOME APPLIANCE Air Conditioner
HOME APPLIANCE Refrigerator
HOME APPLIANCE Washing Machine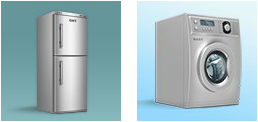 HOUSEHOLD PRODUCT Detergent
HOUSEHOLD PRODUCT Toilet cleaner
HOUSEHOLD PRODUCT Tissues
HOUSEHOLD PRODUCT Washing Powder

JEWELRY Silver Necklace
JEWELRY Gold Ring
LEATHER Leather Bag
LEATHER Leather Belt
LEATHER Leather Briefcase
LEATHER Leather Wallet
LPRODUCT Eggs
LPRODUCT Frozen Beef
LPRODUCT Frozen Chicken
LPRODUCT Frozen Pork
LPRODUCT Frozen Lamb
PHOTO Camera
PHOTO Compact Camera
PHOTO Digital Camera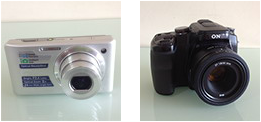 SNACKS Cereal Bar (previously called Fruit Snacks)
SNACKS Chocolate Bar
SNACKS Cookies
SNACKS Chewing Gum
SNACKS Ice Cream
SNACKS Yogurt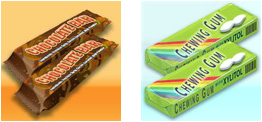 SPORT_EQ Back Pack
SPORT_EQ Golf Clubs
SPORT_EQ In-line Skates
TOBACCO Cigarettes
TOBACCO Cigars
TOY Handheld Game Console
TOY Toy Racing Car
TOY Toy Doll
TOY Video Game Console

WATCH Elegant Watch
WATCH Sports Watch
WATCH Silver Watch 

A few products have been removed, including VCR and DVD Players, to make room for the new electronic products like Smart Phones, Portable Media Players.
The production methods (their required inputs) of various products have been modified for better gameplay balance, and demands for certain semi products and raw materials that are previously too low have been improved by increasing their uses in production methods.
Some of product classes have been reorganized. Product classes that are previously not as profitable as others have been merged or modified.