The Evolution of Shanghai from 1990 to 2010
This article illustrates that real estate investment can be highly profitable, if the investment is made at the right time. 
In 1990, the city of Shanghai is just beginning its economic ascendancy. Land plots can still be acquired at low costs.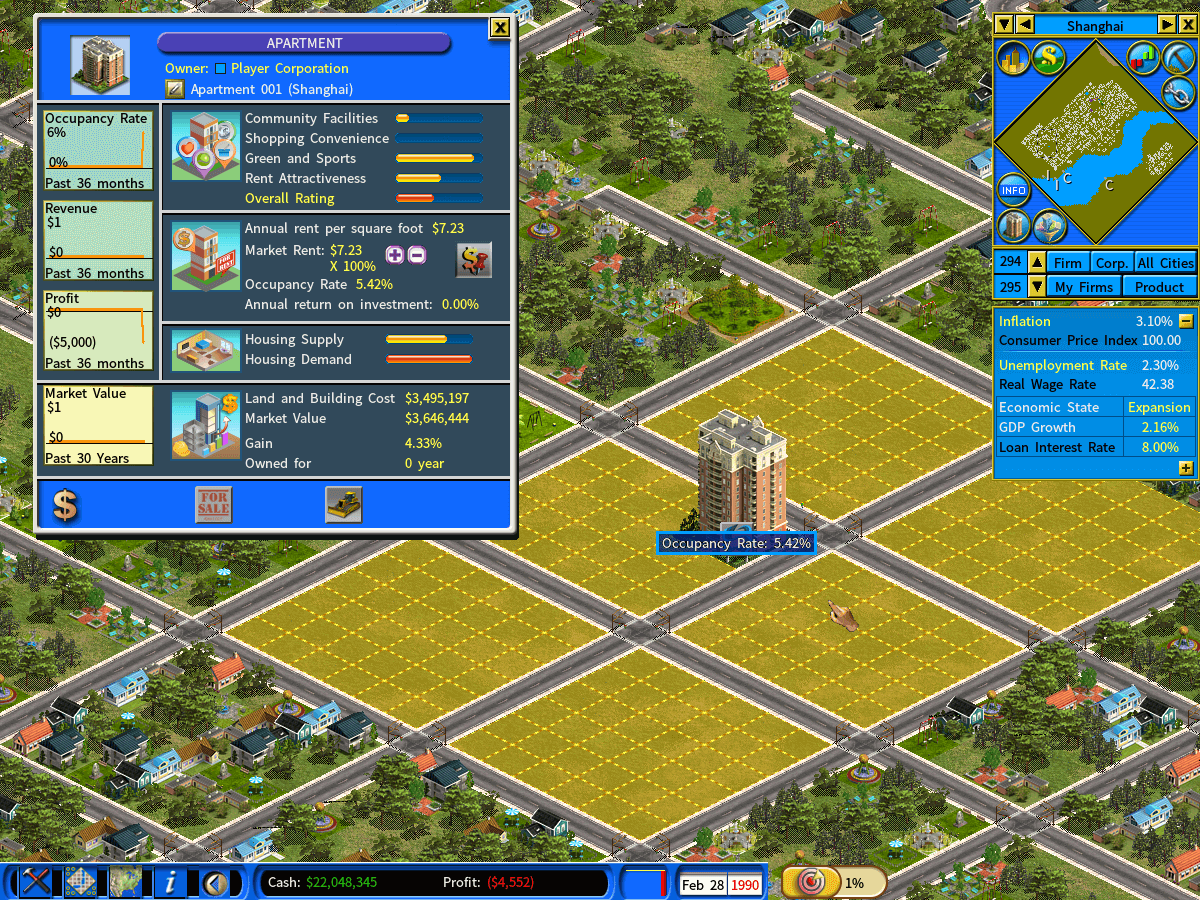 The acquired land plots have been developed into a residential area. With a green living environment with easy access to community facilities and retail shops, people have moved in and the area has been flourishing.
A booming economy and high rental demand for the apartments have driven up the the rental prices and the property values. By 2010, the real estate company has made an outsized investment return of over 800% in 19 years!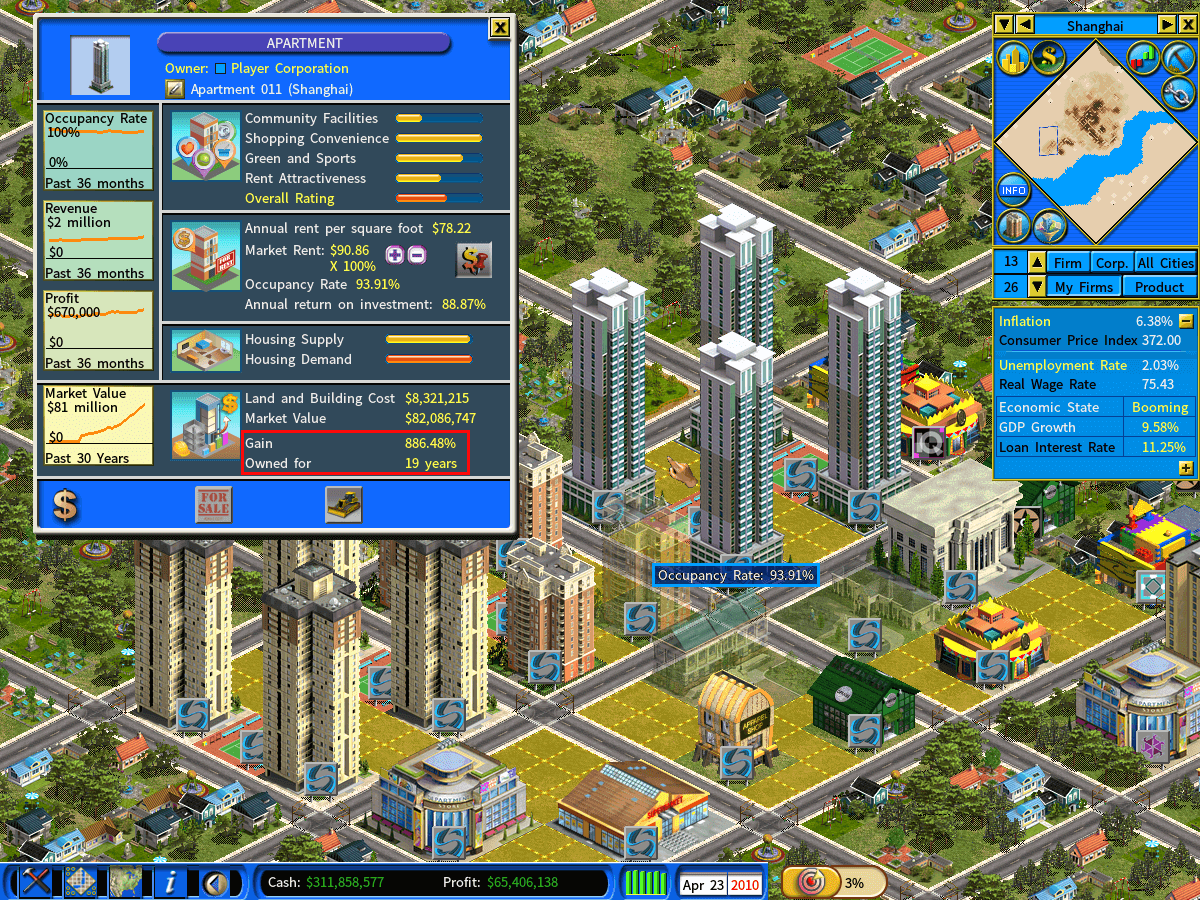 Not only that the property values of the apartments have surged, the land plots in the area have also delivered an equally amazing return on investment.