More Enlight Classic Games Designed by Trevor Chan, the creator of the Capitalism series.  
Add them to your collection for FREE now!
Restaurant Empire 2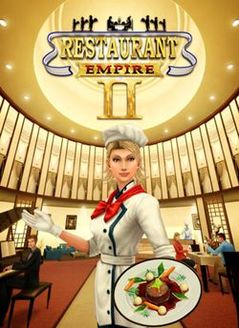 The sequel to the widely popular Restaurant Empire game takes you further into the depths and delights of the culinary universe than ever before.
Take part in an exciting world where the customers are fickle and the bounty in your cash register changes as quickly as their tastes. With two handfuls of cash and a dream of stamping a legacy, build, cook and hire your way to the very top of the gastronomic biz, where tasty food is king and smart management reels in the dollar signs. And if you're lucky, you just may go further than any other before you and cement your status as a true legend of cuisine…
(The latest version 1.11 – supports up to 1920×1080 resolution.)
Official web site:www.enlight.com/re2
Seven Kingdoms II HD Edition 
(New HD version: now supports up to 1920×1080)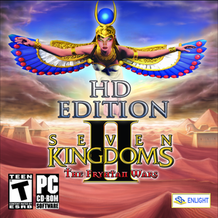 REVIEWS (check out more reviews)
"Trevor Chan has created a perfectly balanced conquest and combat game that deserves the widest possible audience, and has all the depth that Age of Empires lacked. Seven Kingdoms II is without question one of the finest strategy games on the market, largely because the world it creates has realistic dynamics and complexity never overwhelms, but adds a richness found far too rarely in strategy games."
Rating: 9.1 out of 10 
Gamespot.com [See full review] 
"Seven Kingdoms II is a deep, rich, incredibly satisfying game that blends myriad gameplay elements with a near-perfect balance …… Seven Kingdoms II makes it work smoothly and creates one of the most addictive strategy games of the season."
Rating: 90 out of 100, PC Gamer Editors' Choice Award
PC Gamer
GAMEPLAY VIDEO 
Check out User-created Seven Kingdoms II gameplay video at Youtube.
---
Wars a
n
d Warriors: Joan of Arc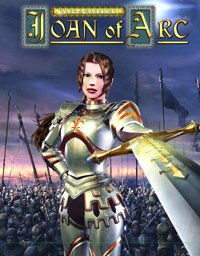 REVIEWS
"There's no doubt that the game delivers a knockout for gameplay that makes it a must have for PC game fans in general.""Great Gameplay, excellent visuals and full scale wars leave us giving Wars & Warriors: Joan of Arc a 9.5/10."
Rating: 9.5 out of 10
Neoseeker.com 
[See full review] 
Capitalism Lab – Special Bundle Deals that offer the above 3 classic games for FREE!
View More Special Deals