New Content of Capitalism Lab
Click the below links to see the details of the new content: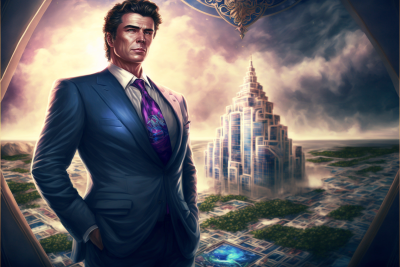 New Scenario Games – Capitalism Lab comes with 15 new scenario games, each with an unique setting, providing dozens of hours of challenges and fun.
User-defined Scripts – This new feature allows you to define the settings of a new game in a script text file.  You may use the newly introduced parameters to customize your game in a way that is not possible with the traditional new game settings menu. For example, you may create a new game with a maximum of 10 cities using a script.
Retail Simulation Enhancement – Now you can pursue the new retail strategy of setting up a chain of retail stores, which will give you a significant advantage over competitors' individual retail stores. For example, you may set up a chain of Leather Stores in the prime shopping areas to increase your chain's recognition and thus drive more demands to your stores.
Warehouse – Optimize your company's logistics by setting up warehouses to maintain consistency in your supply chains, including supplying raw materials to your factories and supplying finished goods to your retail stores.
Build Media Firms – You can now set up new media firms, including TV stations, radio stations and newspaper publishers.
New Products – New products such as digital cameras, smart phones, tablet computers, and HUD glasses are now available.
Enhanced Product Simulation – New products will phase out existing ones. For example, when smart phones are introduced to the market, the majority of the original demand for mobile phones will transit to smart phones.
Accomplishments – This new game mode keeps a history of your accomplishments in market dominance.
Supply Management Tools – A set of tools have been introduced to help you manage your supply chains more effectively, thereby reducing micromanagement.