Stock Market Enhancement
You can view the latest financial news on the stock market screen.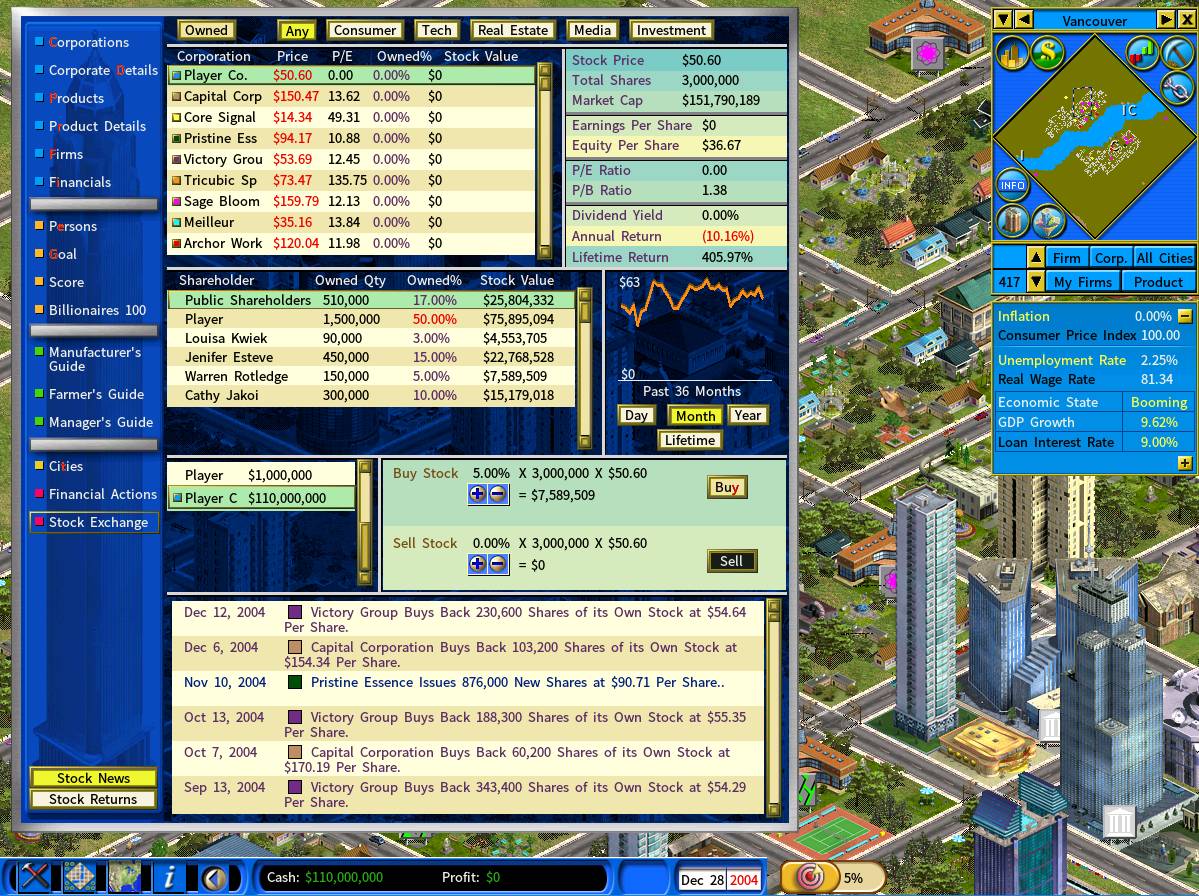 You may also switch it to the mode that displays the performances of your stock holdings, showing the gains or losses of individual stocks in your portfolio, as well as your total investment return to date.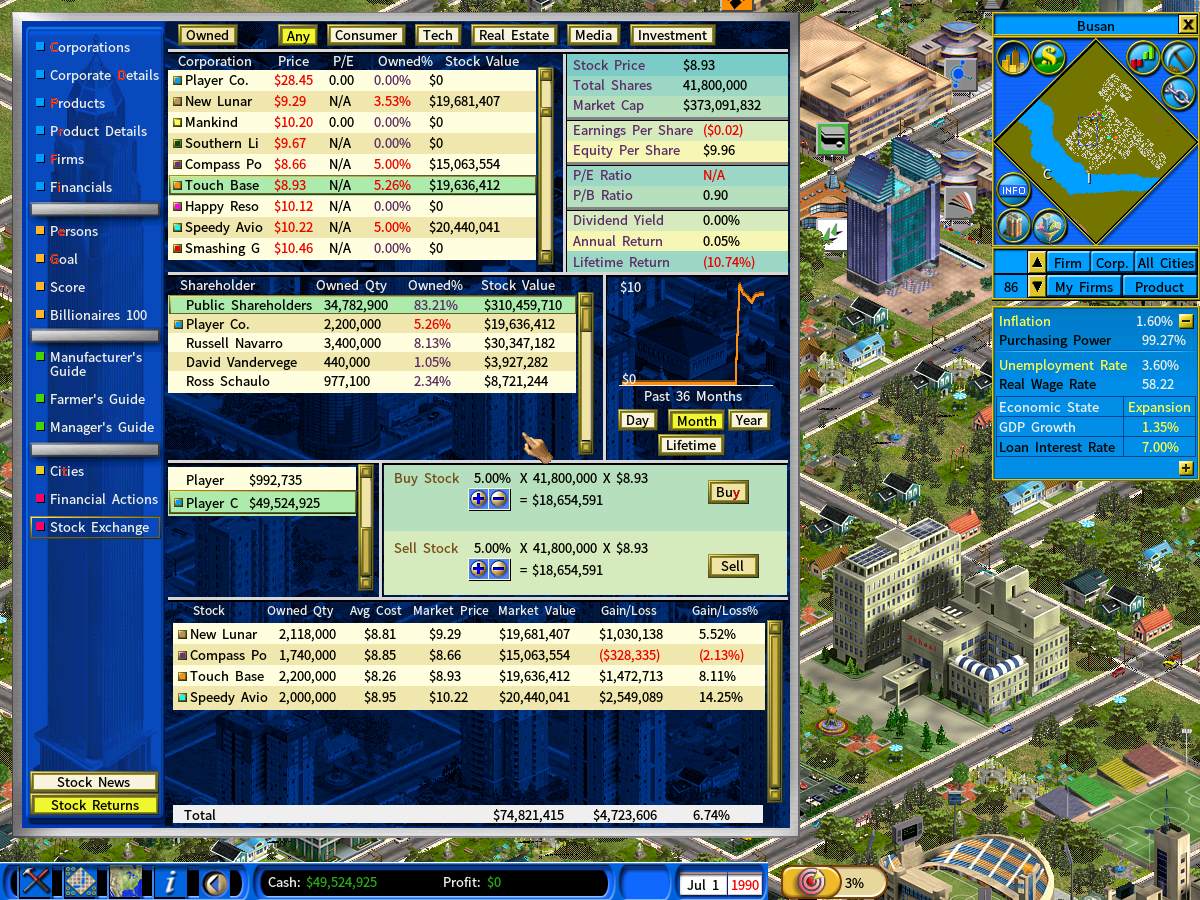 ---
[Alternative Stock Sim] option
You will see the new option Alternative Stock Sim on the New Game Setting menu's Environment page.
If this is set to Yes, 1) stock prices are unaffected by the current economic state, and 2) stock trading between the player's company and its subsidiaries is prohibited, thus making it harder to speculate stocks for quick profits.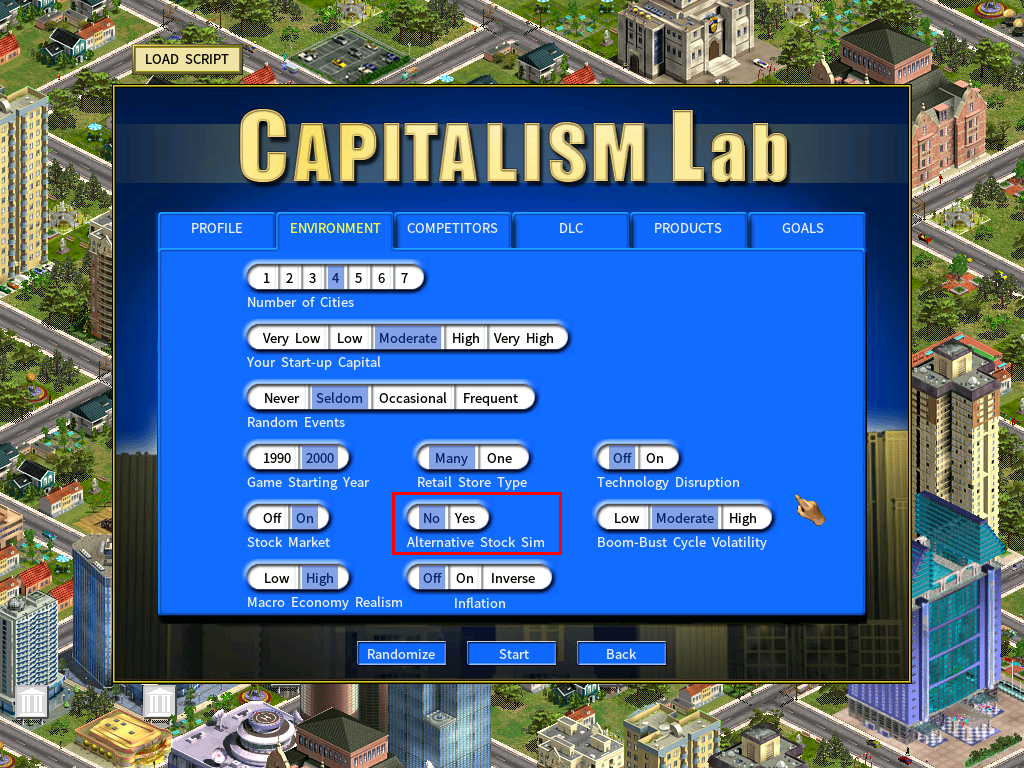 ---
New Stock Market Filter Interface
When you are playing a game with a considerable number of AI companies, you may find the new filter buttons useful. The new filter interface are situated at the top of the stock market screen, which include the following buttons:
All

 – Only show any types of stocks.

Consumer

 – Only show companies that sell consumer products.

Tech

 – Only show technology stocks.

Real Estate

 – Only show real estate stocks.

Media

 – Only show media stocks.

Investment

 – Only show companies whose main business activities are investing into other companies.
In addition, you may click on the Owned button to toggle whether showing only companies in which you own shares.
For example, you may choose to view only tech stocks that you currently own by clicking on the Tech button and then the Owned button.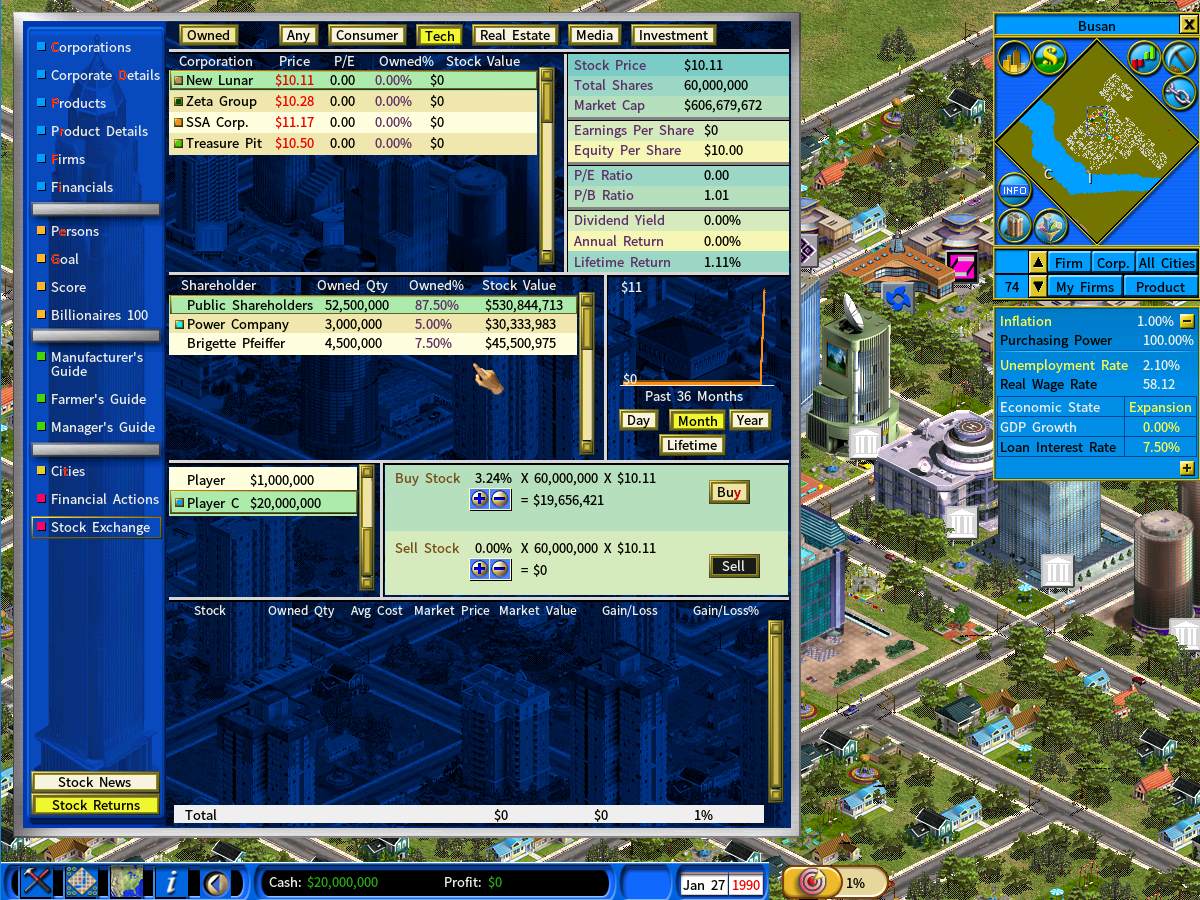 ---
Stock Merge
All publicly-traded stocks are required to maintain a minimum bid price of at least $1.00 per share. When  a stock's price falls below $1.0, a stock merge (also called reverse stock split) will occur automatically.