Auto Set up Factory Production
In addition to the Layout Plan Library, the game now offers another tool to automate the process of setting up the production layout for your factory.
If the game you are playing is based on a MOD with new products, to use the Layout Plan Library, you will have to manually add the new products first. Now with this new tool, you can set up factory production for any new products from the MOD instantly without any extra work.
To access the new tool, click on the icon indicated in the following screenshot.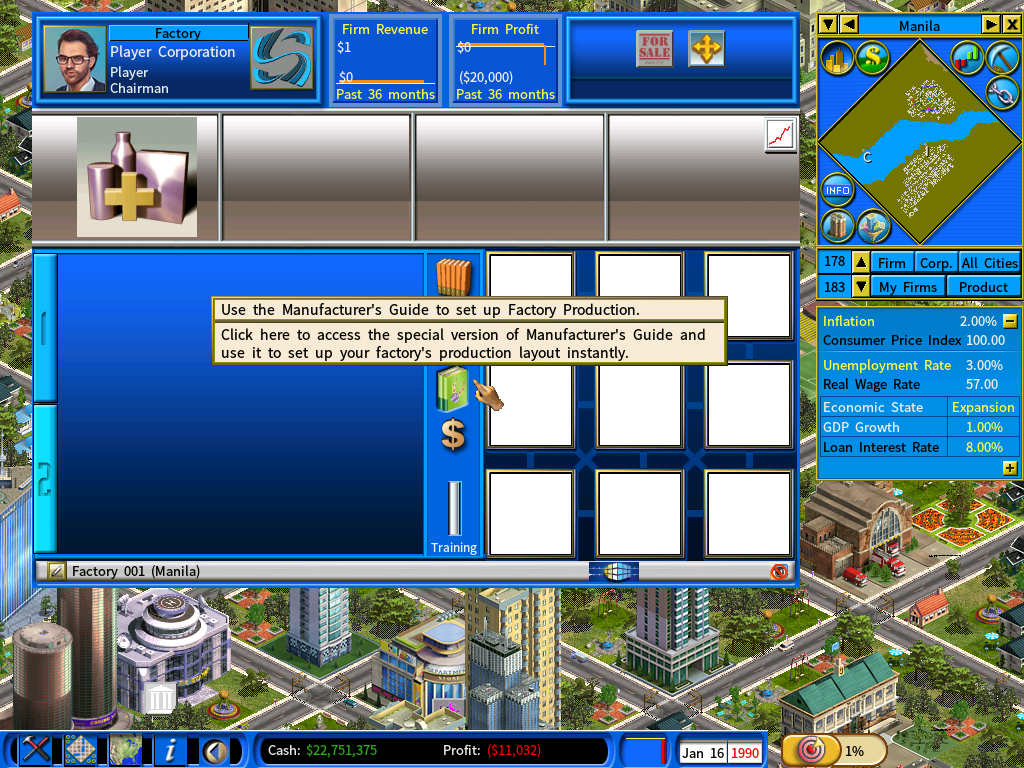 It is the special version of Manufacturer's Guide and you can use it to set up your factory's production layout instantly.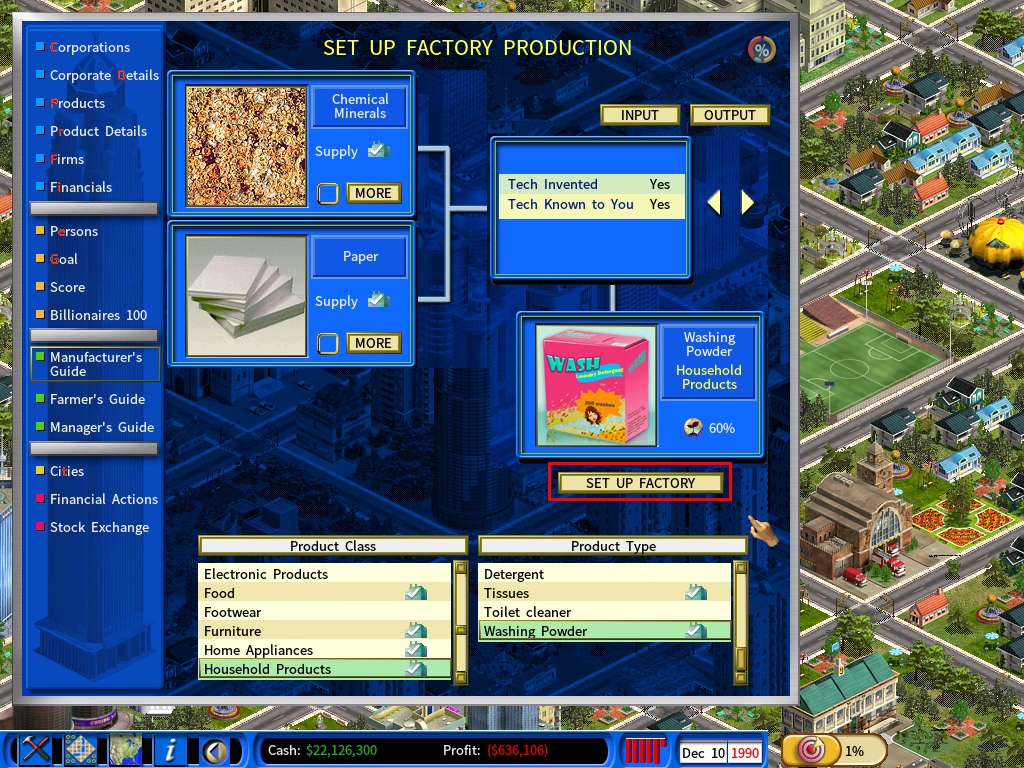 Here is a quick guide for using the tool:
1) Use the list boxes at the lower half of the screen to select a product.
2) If you see a "tick" icon next to the product class/type in the list, it indicates that all of the raw materials required for manufacturing the product are available in the market, such as what is shown in the following screenshot.
3) Now you may click the [Set Up Factory] button and it will automatically create a production layout in your factory for making the selected product, as shown in the following screenshot.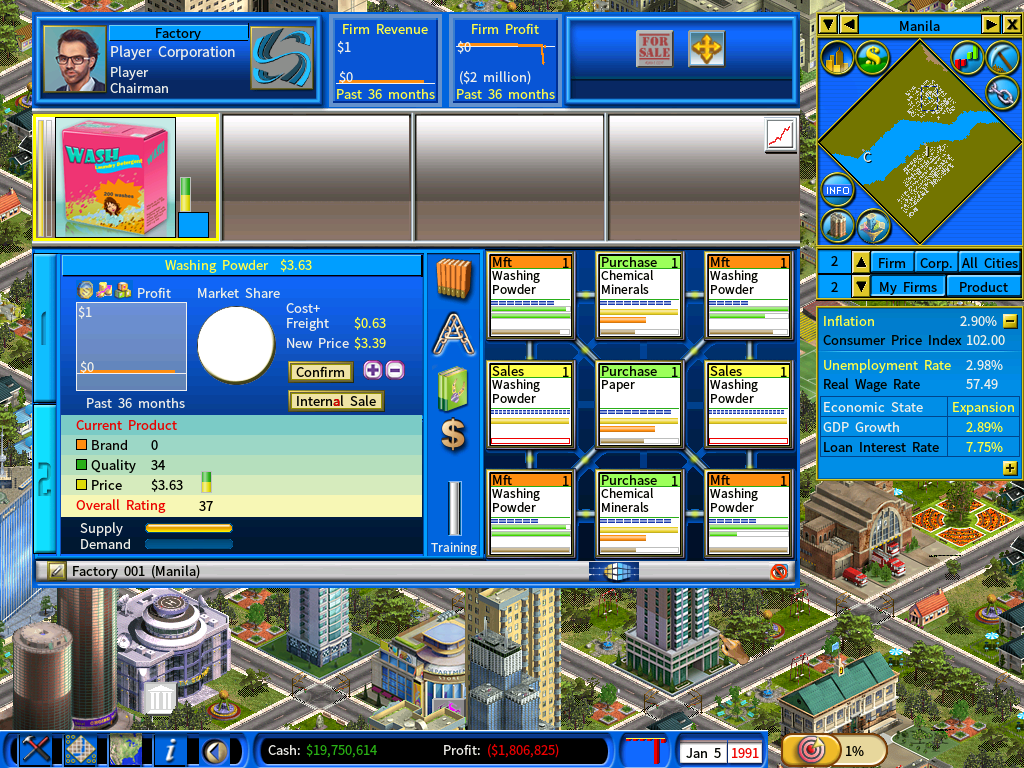 For a production plan where not all of the required raw materials are available, such as the one shown below, you will see a "stop sign" icon, instead of a "tick" icon for the raw materials lacking supply.
You can still click the [Set Up Factory] button to set up the production layout even though the supplies of some of the raw materials are missing. In fact, it is common to do so, with the understanding that you will subsequently set up facilities to produce the missing raw materials as part of your business plan.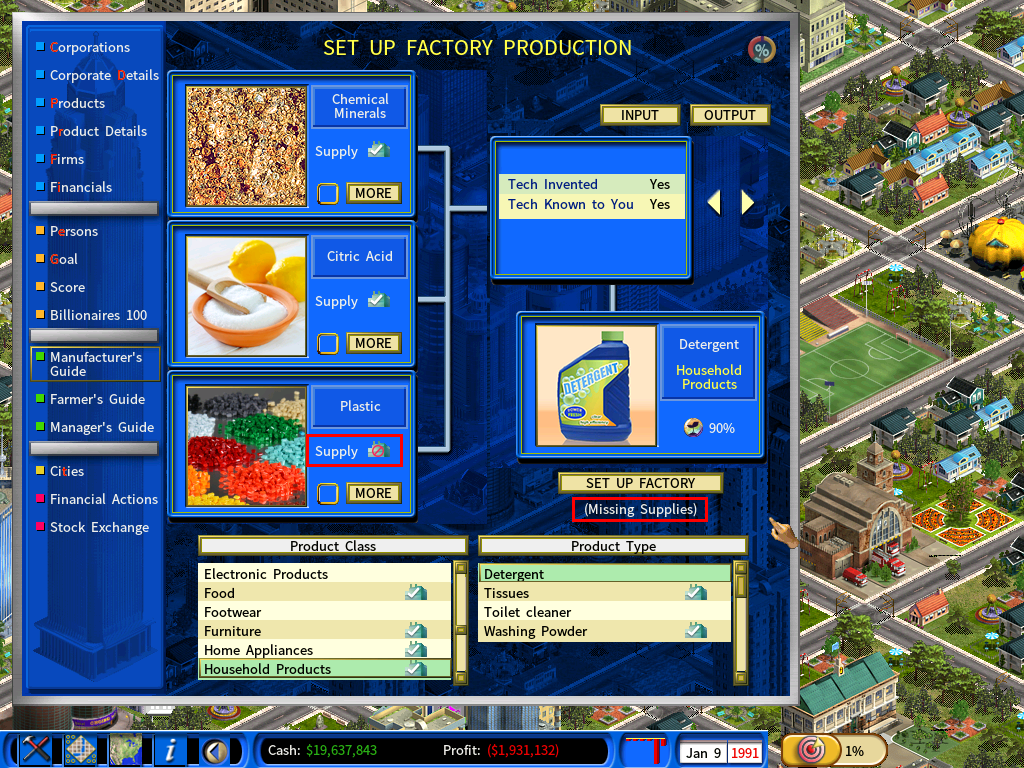 ---