Batch Switching Supplier
This new feature intends to reduce micromanagement by allowing you to order your firms to batch switching suppliers in the following way:
"All purchasing units in all of my retail/factories/warehouses/all (selectable) that are buying from source X must change to buying from source Y"
Example 
Let's say you want to redirect all of your retail stores currently buying Cold Pills from source X to Headache Pill from source Y.
Step 1
Go to a purchasing unit in any of your retail stores currently buying Cold Pills and click the [Link] button to open the Select Supplier window.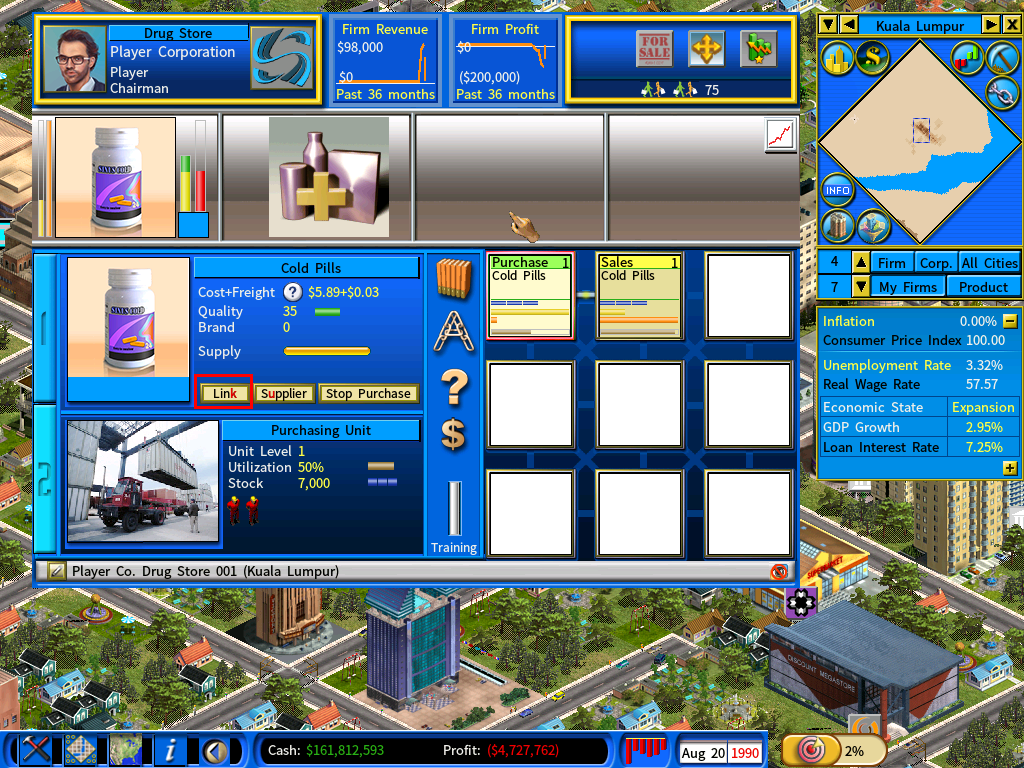 Step 2
Select
Headache Pills
and click the
[Batch]
button, for batch switching supplier.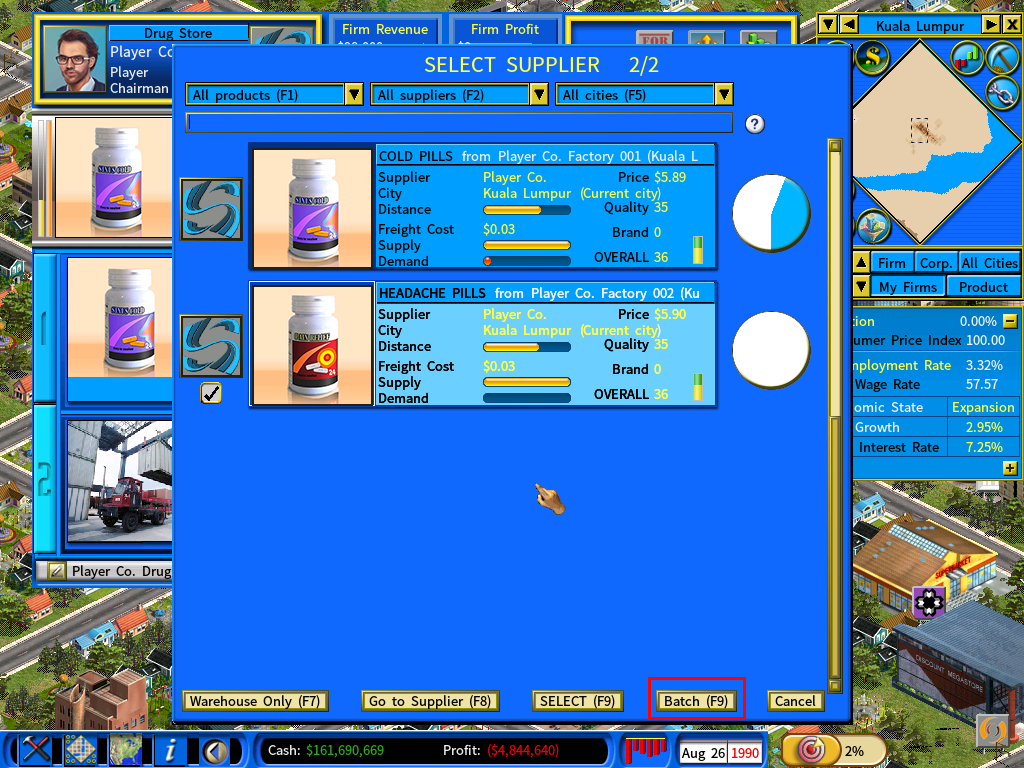 Step 3
The game automatically opens the
Firm Report
. You can use the
City
and
Firm Type
filter
controls at the top of the screen to
modify the current firm list
. Then click
[Batch Switching Supplier]
at the bottom of the screen to apply the change to
all the firms in the current list
.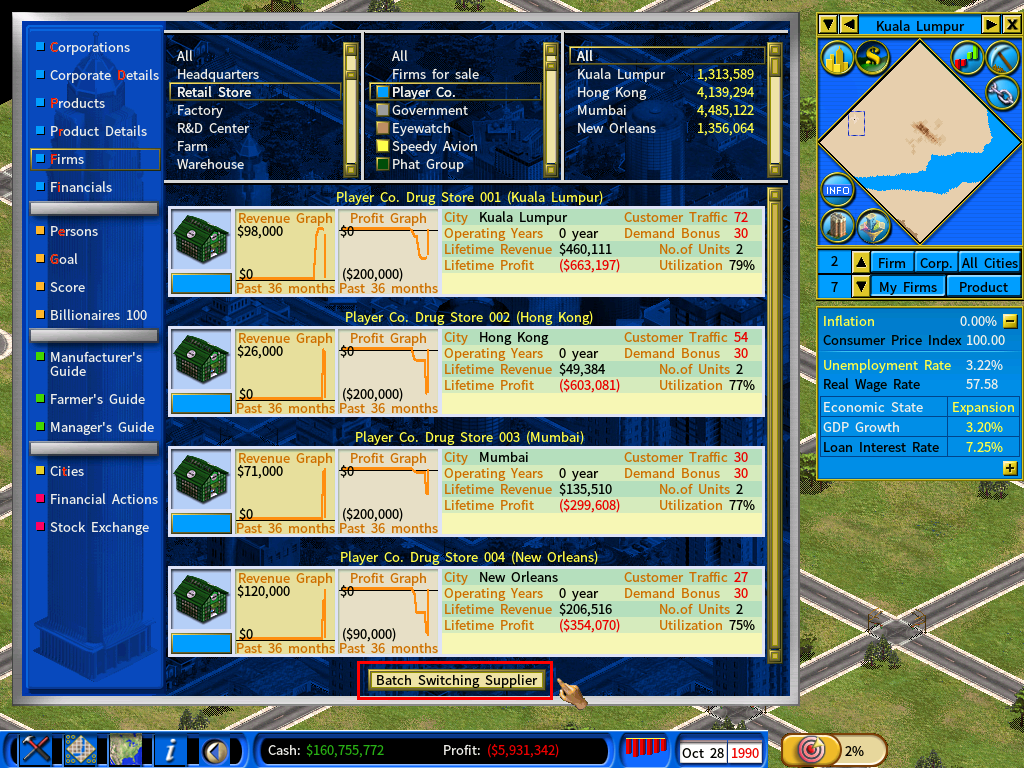 It will display a message confirming the number of purchasing units that have been linked to the new supplier.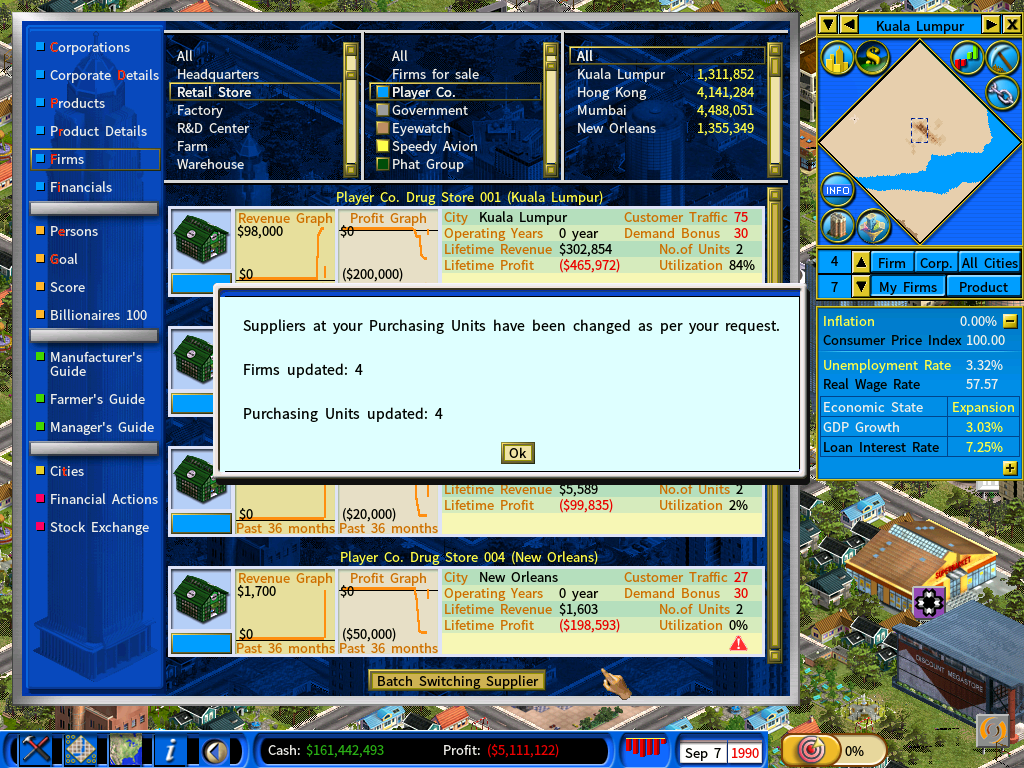 Step 4
View your retail stores and you will see that they are now buying Headache Pill from the new supplier.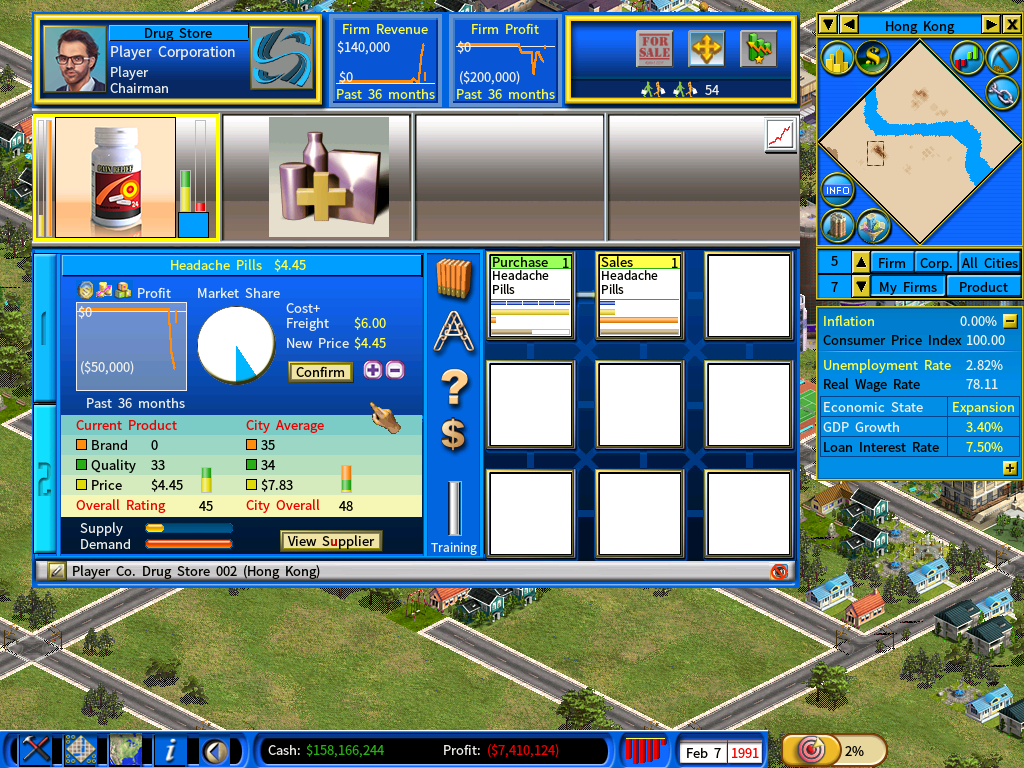 Step 5
If you still have some
old stock of Cold Pills
at your Sale Unit that are
selling at a really slow rate
, and you want to put the Headache Pill on the retail shelf immediately, you may click
[Clear Stock]
on the Sale Unit to discard the remaining stock of Cold Pills.