Improved Management of Your Subsidiary Companies
Issue New Shares
You will be able to order your subsidiary companies to issue new shares, in the following ways:
Issuing new shares to the public.
Issuing new shares, to be wholly subscribed by the parent company. In this case, the issuing price must be higher than the current stock price in the market, so that the parent company does not enjoy any advantages over other shareholders of the company.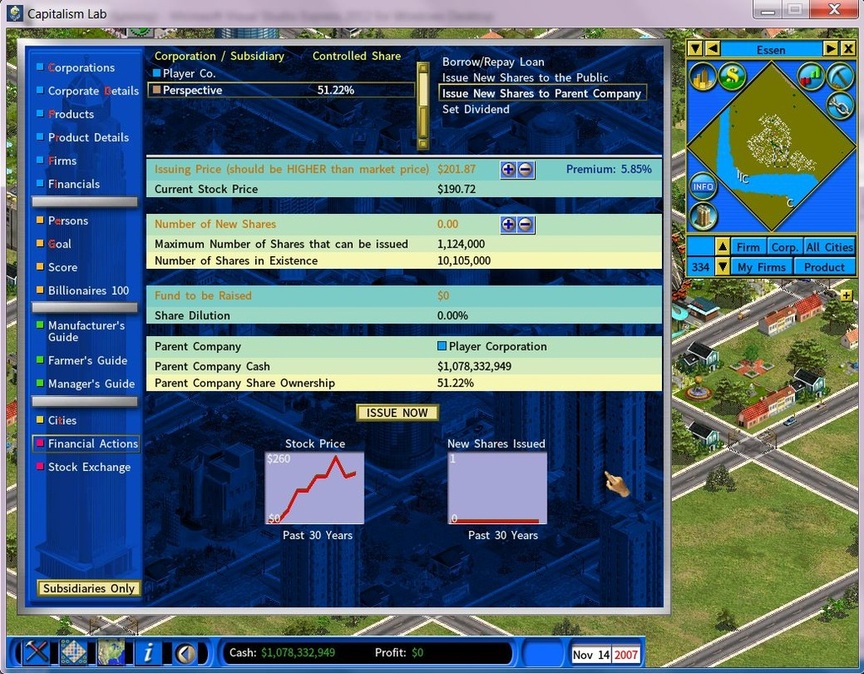 On the Corporate Detail Report, now you can click on the new [Subsidiaries Only] button to activate the filter for showing your subsidiary companies only.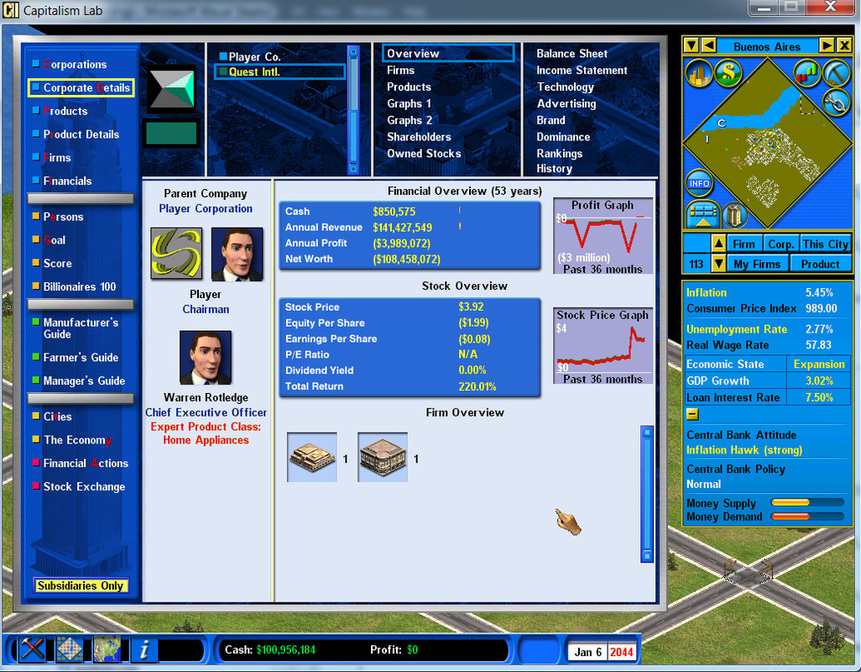 You will be able to sell land plots owned by your subsidiary companies. So if you have identified a company owning a good number of valuable land plots in prime locations and is also an easy target for acquisition, you may use this feature to support your corporate expansion strategy.
Set Dividend Payout Ratio
As the chairman of your subsidiary, you may either set the dividend yourself or let the CEO of your subsidiary company set the dividend.
If you choose "I will set the dividend", you can set the Dividend Payout Ratio by clicking on the [+] and [-] buttons.
Dividend Payout Ratio is the percentage of earnings paid to shareholders in dividends. The greater the dividend payout ratio, the more cash is returned to each investor when the dividend is paid out each year.
On the lower part of the screen, you will see a graph for the Actual Dividend Ratio, which is a percentage calculated by dividing the latest dividend paid by the stock price.
About the difference between Dividend Payout Ratio and Dividend Yield:
The Dividend Payout Ratio is calculated based on earnings per share, whereas the Dividend Yield is calculated based on the stock price.