How to Unpack a MOD File to your Capitalism MOD folder 
Step 1) Use the right tool to unpack the file. 
For MOD files with the ZIP file extension, you could unpack them with the standard Windows tool.
For MOD files with the RAR file extension, you could use the tool WinRAR for unpacking. WinRAR can be downloaded for free from www.rarlab.com
Step 2: Open MOD file using the tool. 
a) In the following example, WinRAR is used for opening the MOD file.
b) Click on the [Extract To] icon as shown below.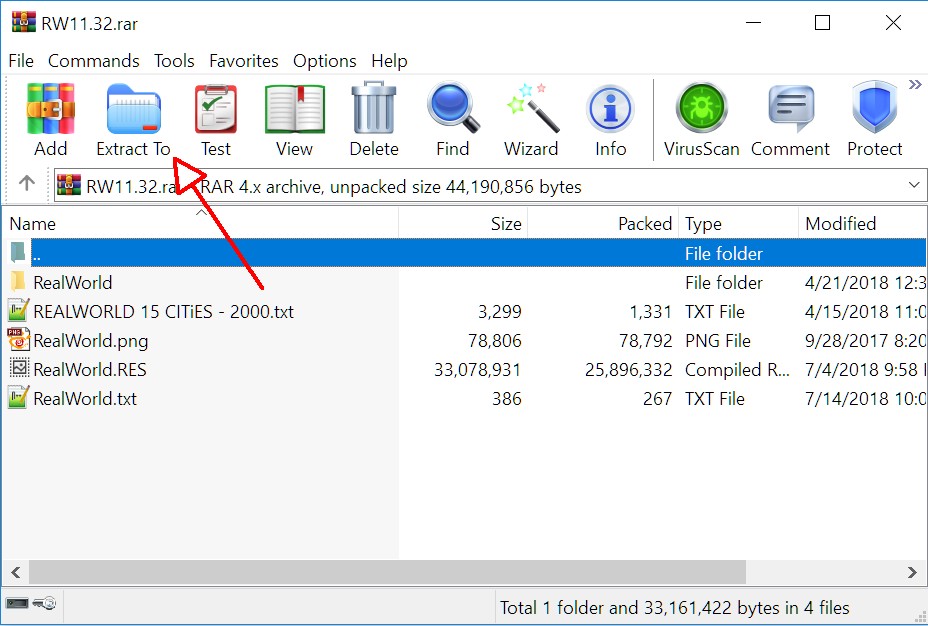 Step 3: Paste the path of your Capitalism MOD folder onto the Destination Path field.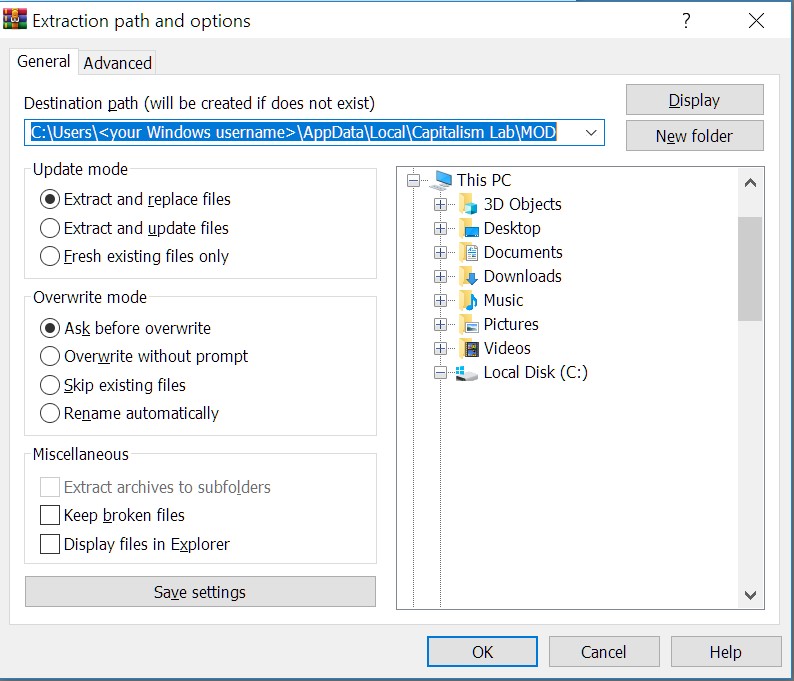 Locate the path of your Capitalism MOD folder using either of the following methods. 
Method #1 
a) Open your Capitalism Lab program folder by right-clicking on the Capitalism Lab game icon and select "Properties", then select "Open File Location" to open the Capitalism Lab program folder.
b) Select MOD folder under the Capitalism Lab folder. (If the MOD folder does not exist, you may create one yourself. )
Method #2
a) Run Capitalism Lab and click the [MOD Setting] button at the top left corner of the main menu.
b) On the MOD menu, click the [Download MOD] button and the game will show the following interface.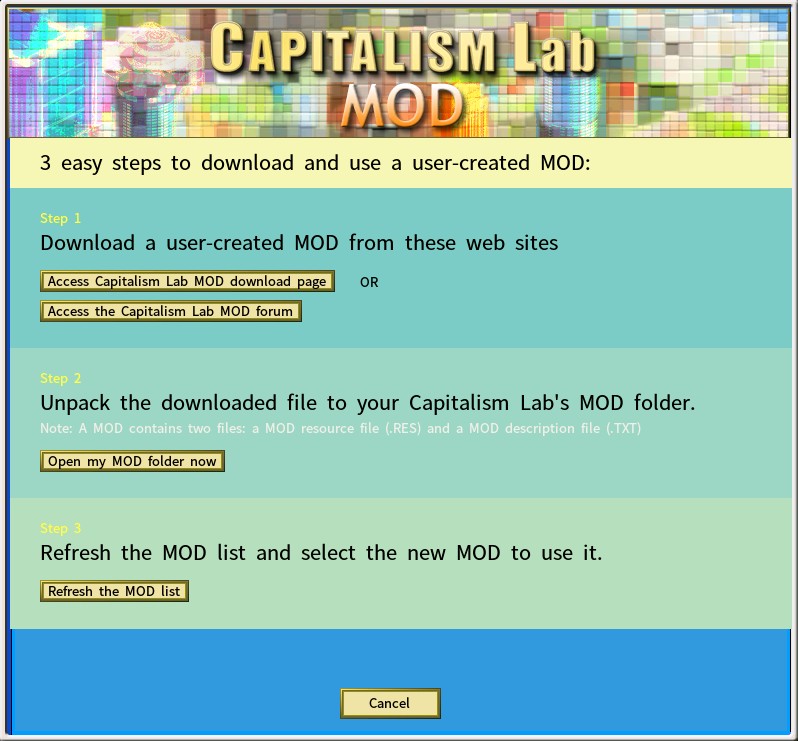 c) Click the [Open my MOD folder now] button and it will automatically locate the MOD folder using File Explorer.
e) Copy the MOD folder path from File Explorer, then paste it onto the Destination Path field.
The path will look like this: C:\Users\<your Windows username>\AppData\Local\Capitalism Lab\MOD
IMPORTANT: make sure that the text "\MOD" is part of the path like above.
If you still have any questions, you may email us at info@enlight.com for technical support.