Set the default "Internal Sale" status
When you set up a new product for sale in your factory or farm, the new product will be available to AI companies for purchase. If you don't want AI companies to buy the product from you, you may enable the Internal Sale status of the product by clicking on the Internal Sale button as indicated below.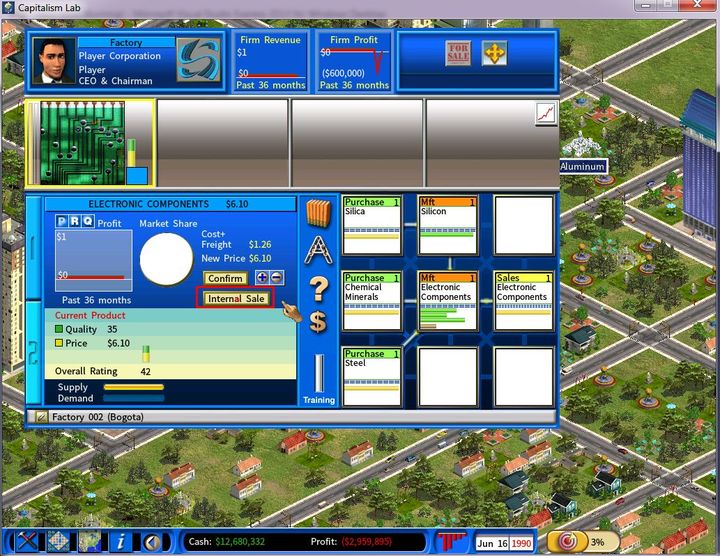 Sometime, the AI companies may start to buy your products before you even have a chance to enable the Internal Sale of the product.
In this case, the solution would be to enable Internal Sale by default. To do so, you can open the Option menu (hotkey: 'O') and set Default Internal Sale to Enabled, as shown below.