Interface Improvements
Corporate Summary Report 
The player can toggle between the 36 month graph and the 30 year graph
Product Summary Report and Product Detail Report
The player can toggle between the 36 month graph and the 30 year graph
Corporate Detail Report 
A new "History" page which shows all the news about the selected corporation.
New display filter options for the Technology report.
More data (e.g. corporations, products, firms) are displayed on the same screen when the screen is set to a higher resolution.
Corporate R&D expenses and donations over the past 30 years can be viewed on the Graph page.
On the Corporate Detail Report's Shareholders page and Owned Stocks page, you can now see the stock trading history related to the listed stocks.
Corporate Income Statement 
The corporate income statement has been updated with a new row showing the R&D expenses, allowing you to more effectively analyze the cost structure of your company.
Another new row added to the corporate income statement is "Donation to Public Facilities". When you build community buildings or sports facilities, the building costs will go to this account. You are required to partially fund the operating costs of the public facilities that you donated to build, which is reflected in this account as well.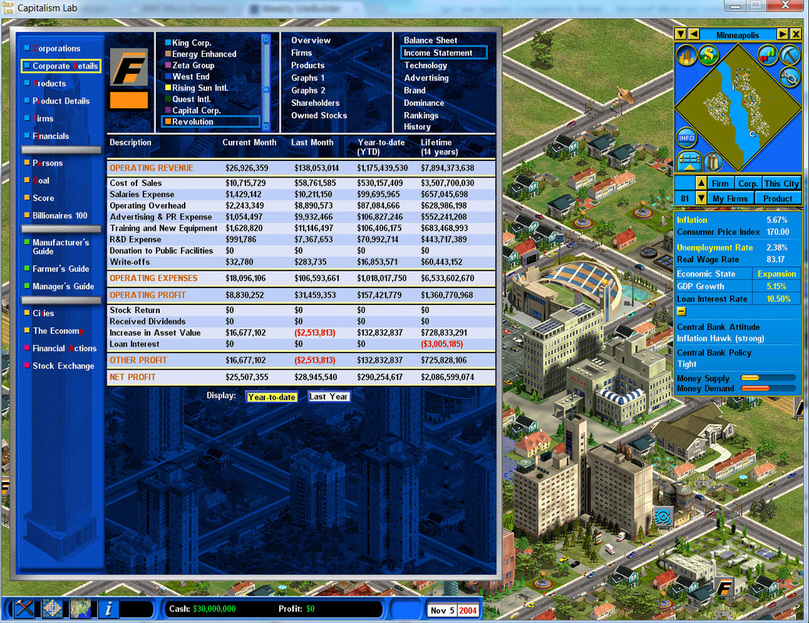 Manufacturer's Guide 
The new product class browser and the product type browser allow you to quickly access products that you are interested in viewing.
This feature will come in handy when you want to view only products in your expertise product class.
When you are viewing the Product Detail report or viewing a firm's product on the Firm Detail screen, you may press F1 key to bring up the Manufacturer Guide showing the manufacturing process of the product you were viewing before.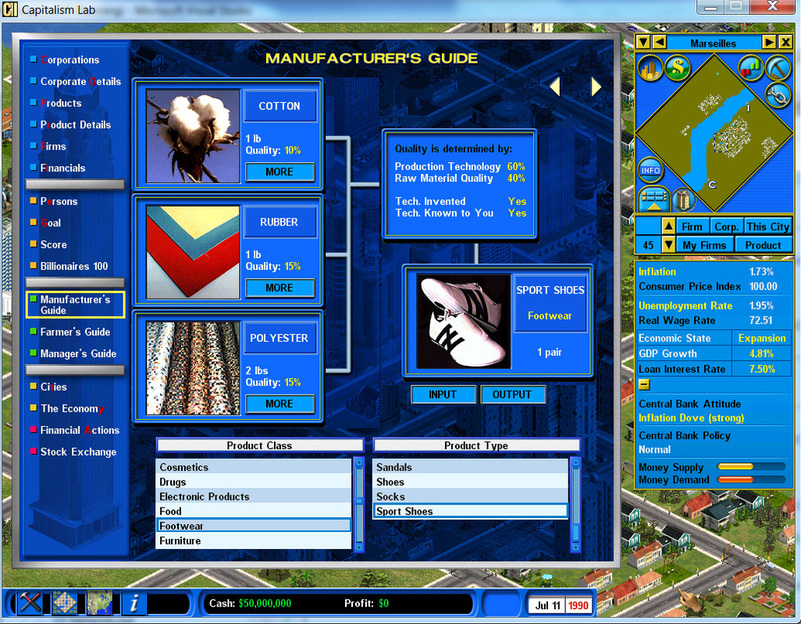 Bank Loan Interface
When you are going to borrow a bank loan, you will see a preview of the interest rate that you will have to pay. This will allow you to evaluate your ability to pay the interest before committing to a new loan.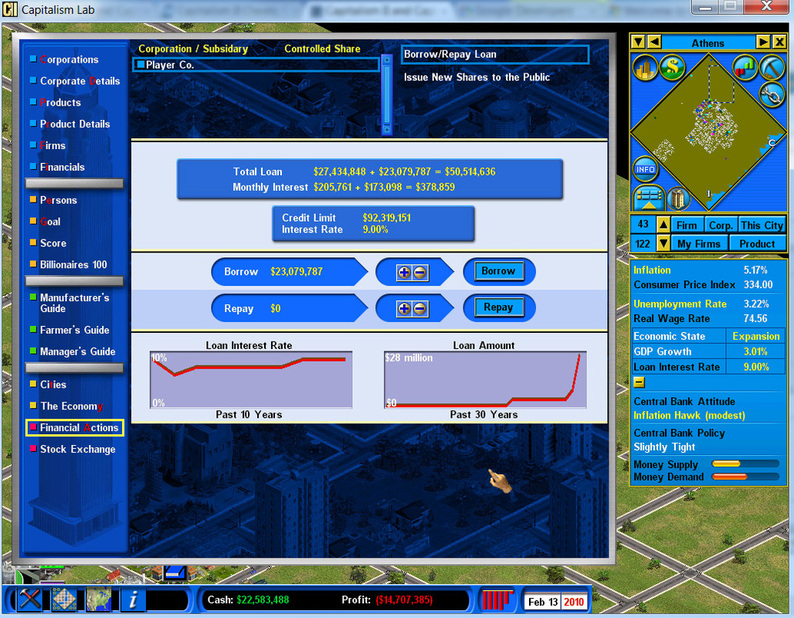 Firm Detail Window 
On the firm detail window, you may switch between the following info display by clicking on the firm graph area:
1st display mode – showing the firm's revenue and profit graphs over the past 36 months.
2nd display mode – showing the firm's revenue and profit in the past 12 months as single total figures. (see below screen)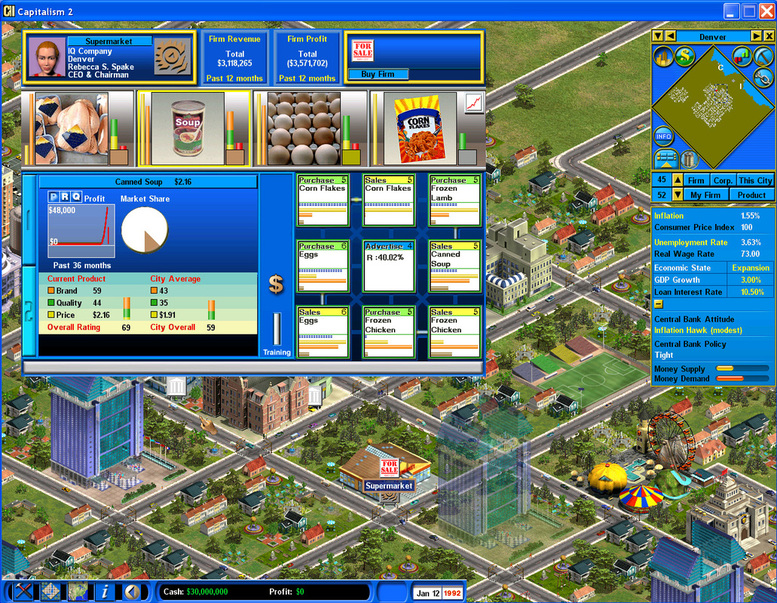 Assign Manager button 
On the firm detail screen, there is a  new icon for assigning the manager of your firm, as shown in the below screenshot.
In the previous versions of Capitalism, you have to click on the person portrait to do so. Now clicking on the person portrait will open the Persons report instead.