How to Add Custom Video Game Products
To increase the game's playability, you could easily add new custom game images into the game to expand the list of pre-defined game titles available in the game.
To do so, open the Manufacturer's Guide, select a game genre, then click the Production Customization icon as shown below.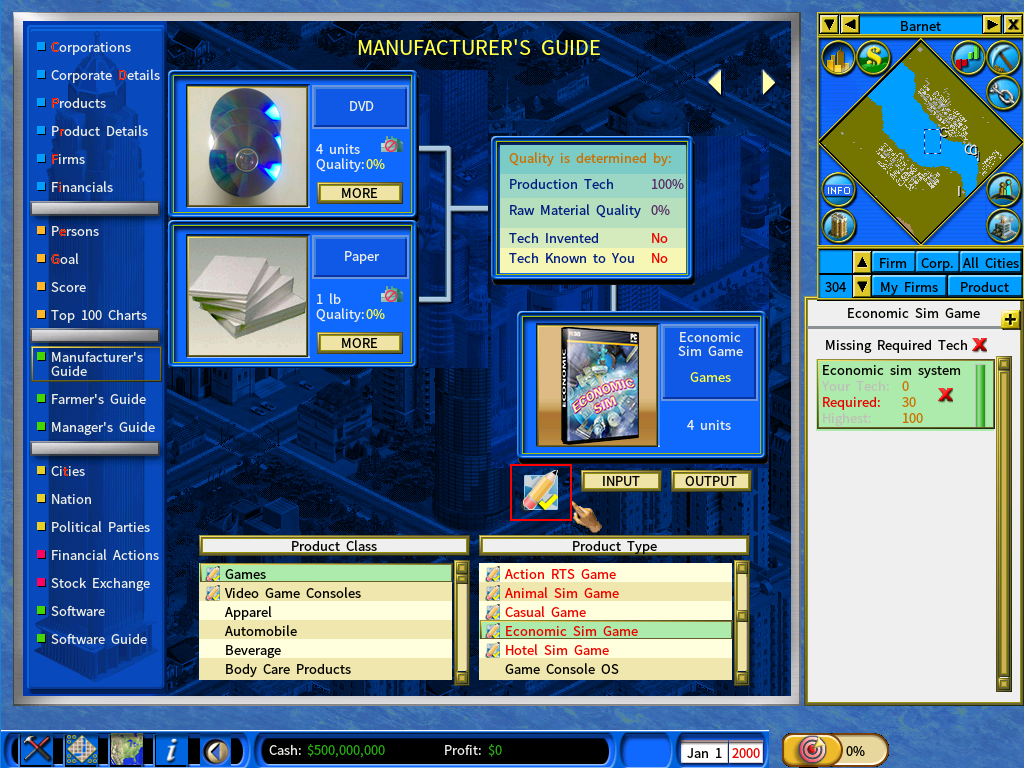 You will see a list of pre-defined game products under the current game genre.
Adding an Image for the New Game Title 
To add your own ones, click the [Open Folder] button at the bottom-right of the window.
The path of the folder that it opens will be: <Your Capitalism Lab game folder>\MOD\VideoGame\PRODUCTS\<game software type>
In this example, the folder contains the following files:

To add a custom product image, simply copy a PNG file with a size 120×120 into the folder. When you activate Capitalism Lab, the new product image will be shown on the game's product customization window.
Please note that image files must be in PNG format and must not exceed 120×120 (smaller sizes are accepted though.)
We recommend using XnView's free image tool for converting and resizing images, which you may download for free from www.xnview.com/en/xnshell
Setting the Parameters of the New Game Title
After you have added the image, follow these simple steps to integrate it into the game:
1) On the Product Customization window, enter a name for the new game title.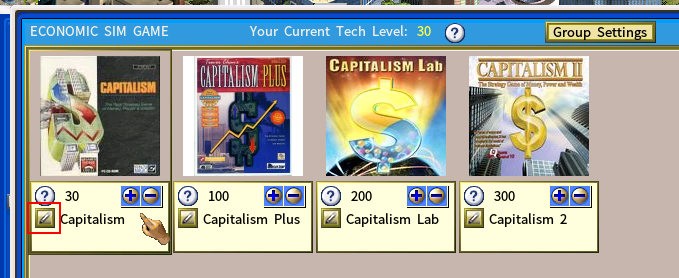 2) To set the required tech level for the new game title, use the [+][-] buttons.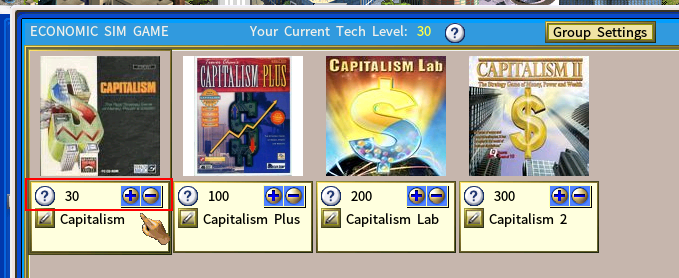 3) You may click the [Sort] button anytime to refresh the list and display the game titles in ascending order of technology level.