Real World MOD (Service Edition)
Real World MOD (Service Edition) v12.00 allows you to open Pizzerias, Fast Food Shops, Business Shops and Hotels as Service Firms.
It features a brand new Pizzeria building and new gameplay mechanics for service firms.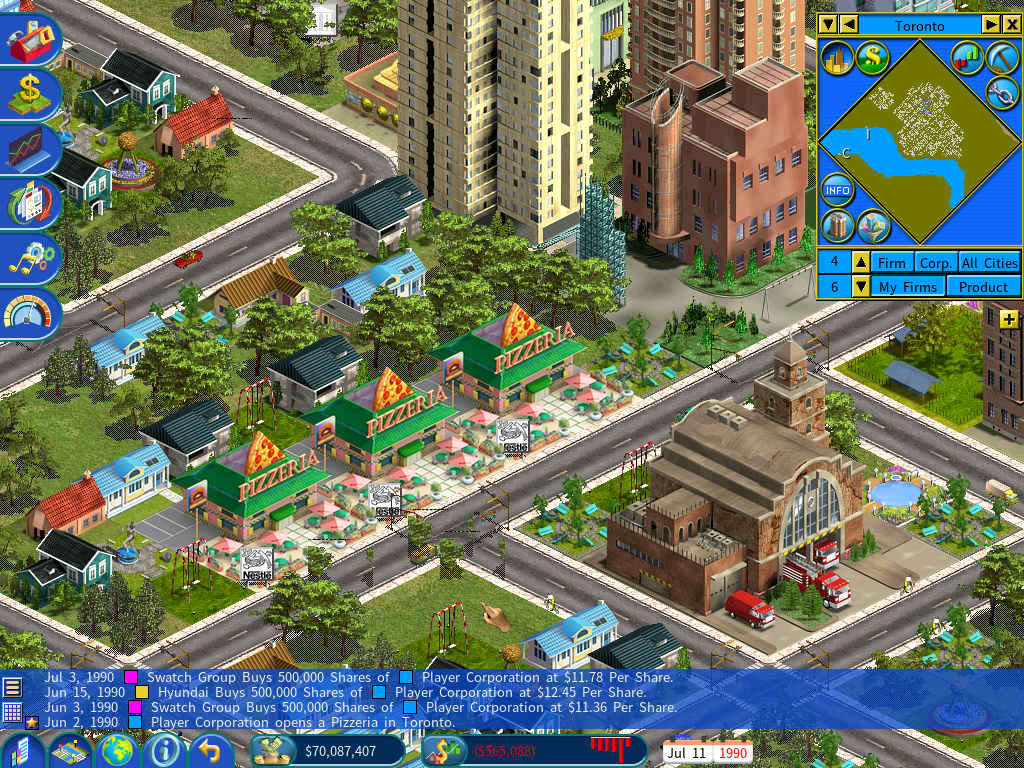 To use the mod, you must first upgrade to Capitalism Lab version 8.1.00 or newer which supports Service Firms.
Capitalism Lab v8.1.00's auto mod downloader is linked to Real World MOD (Service Edition) v12.00, enabling you to download it in a breeze. To do so, simply double-click on the RealWorld MOD Service Edition banner from the MOD menu.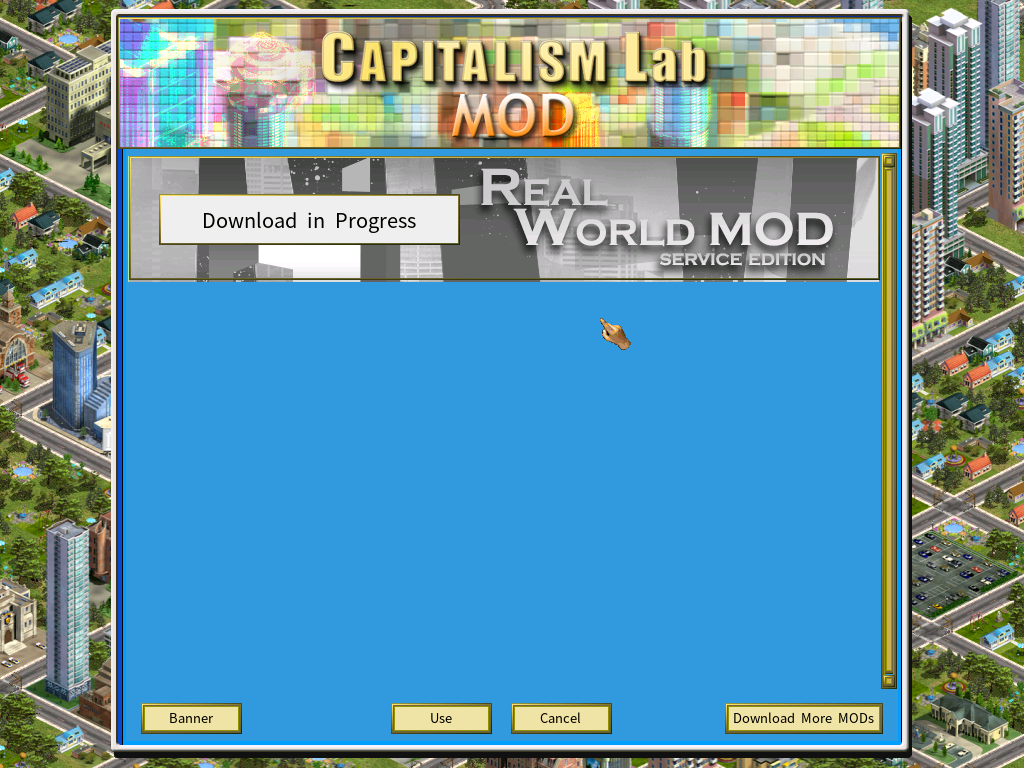 The download will take place in background. When it is ready, double-click on the banner to load it.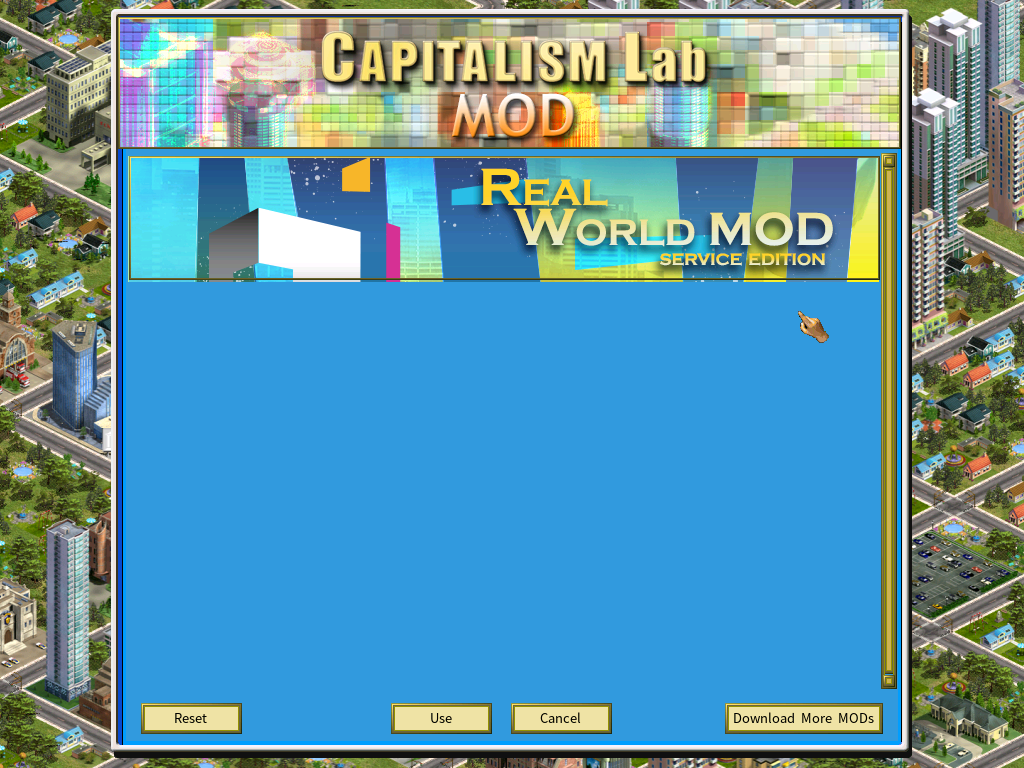 Now you can start a new custom game and enable "Service Firms" on the Experimental DLC page of the new game settings menu to access this new feature.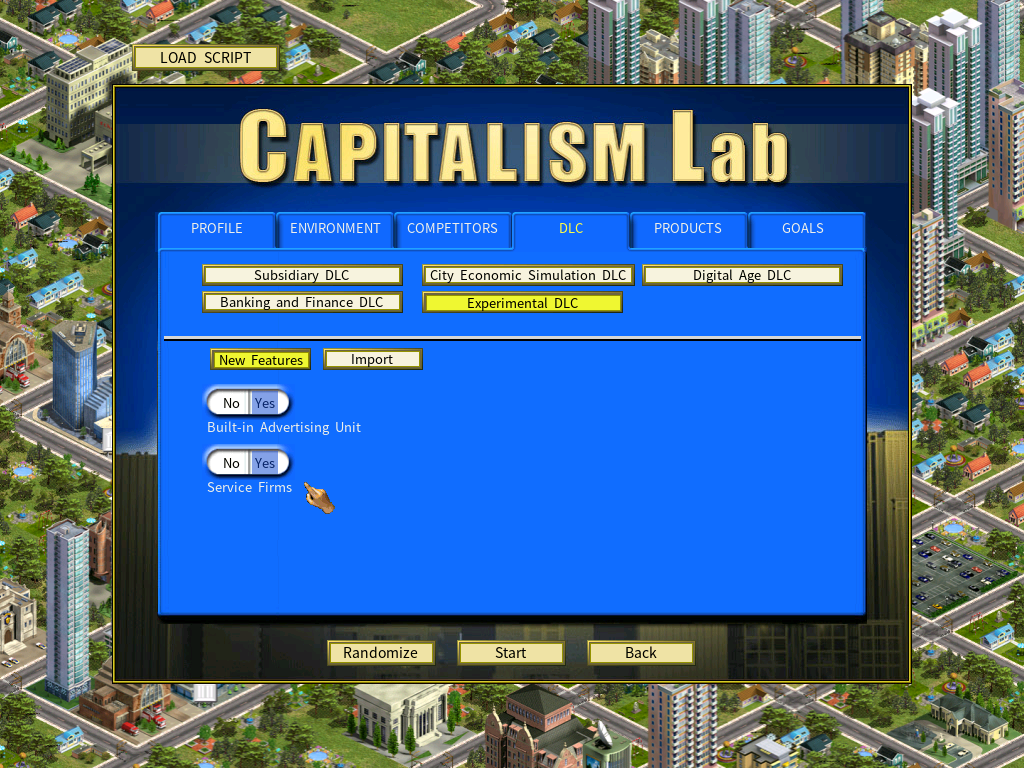 You will see the new service firms available from the "build" menu. For details about how to set up and operate service firms, please read the instructions.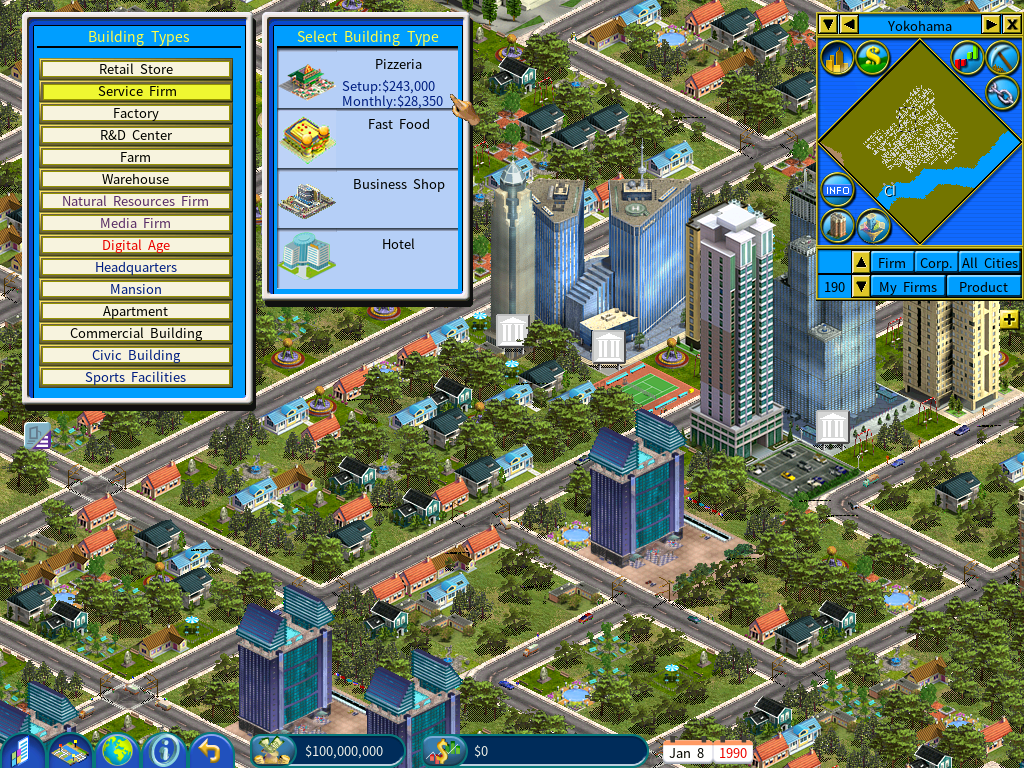 Manual Download Links
If you encounter issues downloading the mod via the game's MOD downloader, you may manually download the mod files from the following links:
RealWorld MOD Service Edition v12.0
RealWorld MOD Service Edition v12.0 Full Source